Video Message from the President – July 2017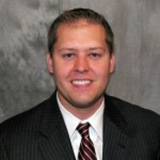 Joe Pearson is the new President of IFMA Atlanta.  Joe has recorded very special message for the members of IFMA Atlanta.  Click here to view his message.
Below is a transcribed copy of the President's video message:
Hi this is Joe Pearson.  For those of you I have not met yet, I am the new incoming president for the IFMA Atlanta Chapter.  First, let me say thank you and it is with the highest honor that I'm stepping into this role.  We have had some incredible leaders in our chapter and past presidents and I'm very humbled with this honor.   When I attend Fusion, Advocacy Day or other IFMA events, the Atlanta Chapter has such a great reputation and it's a privilege to serve in this role with the chapter.
Machelle Pellegrini has done a great job so special kudos to her for this last year.  We're strong financially.  We are out of the red.  We are where we should be and we continue to sell out events, so if I can do half the job that Machelle has done this last year we will have a great year.  We are focusing on strategic planning and have a great board.  We are already planning for the next few years and I'm very excited.  We're on the track to continue to keep selling out events.
You'll hear from me on a quarterly basis.  So, this month we're taking July off for the summer and then will come back in August and will have a tour at the Cox Enterprises World Headquarters. Then in September, we should have a great tour (maybe of a new stadium) coming up.  We will also have our quarterly program in September.   Each month, we try to create multiple experiences for our members, whether it's a CFM certification class or if it's a quarterly program where you can earn CEU credits it could be a class,tour or maybe a social event. We hope you'll be able to attend and get involved.
Also, we would love to have you volunteer on committees and volunteer for the chapter.  My information, as well as the rest of the board, is listed on the website so please be sure to check out the website.  That's where all the information on programs and everything going on for the next year is listed. I hope to see you at a future event!