IFMA October Newsletter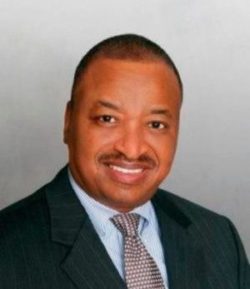 Fellow IFMA Atlanta Members:
Wow, September went by fast!  We had some great tours but this month looks even better, you don't want to miss our Quarterly Luncheon this promises to be especially nice.  And for those that are lucky enough to join us for the Workplace trip to Phoenix this promises to be the best one yet.  I've attended five of these now and have notice it never disappoints when it comes to great speakers, a nice venue and tons of new friends and business contacts.  This year's agenda will hit the key topics from Change Management, to IoT, to Latest Building Technologies to Career Planning and Development.  And as always the Vendor Show will be stacked with all the heavy weights of facilities, operations and maintenance management.  I'm definitely hoping you'll be able to make it!
Shifting gears a little to our local market one of the things that's caught my eye lately is the tremendous growth cycle that Atlanta seems to be going through.  Just this morning I was reading the Atlanta Business Chronicle and it was reporting commercial properties fetching $400/ sf, that's a lot of moola!
I also couldn't help noticing all the institutional investment money finding its way to the Atlanta market.  This confirms two things: Atlanta is still seen as a "growth" market and the "value" of its real estate rivals competitive markets worldwide.  When investors look at where to put their money they always have plenty of options yet some of the savviest players worldwide are choosing Atlanta.  So what do they know that we don't?  Perhaps they're looking at the supply of educated labor; Georgia Tech continues to rank in the top 5 engineering schools in the nation.  Given the relatively low cost it's ranked #2 for public colleges and #1 for Industrial Engineering.  Forbes's Magazine designated its incubator system as one of 12 incubators "changing the world".  In addition the Georgia Film Industry continues to site progress with over 46 projects currently being filmed in Georgia.  I also recall reading several articles citing dozens of new construction projects including $80 Million worth along the beltline, several new apartment towers in Buckhead, and over $2 Billion in new real estate deals announced for July alone.  I'm seeing developers like Blackstone, Goldman Sachs, BlackRock, Courtland, Amazon, Daimler, Emory and Anheuser Busch among the many investors.
By any measure 2019 will go down as a very good year for real estate and facilities management for Atlanta's Metropolitan Area…I can't wait to see what's coming next!
Happy Problem Solving!
John Means, CFM, Engineer, MBA
President, IFMA Atlanta