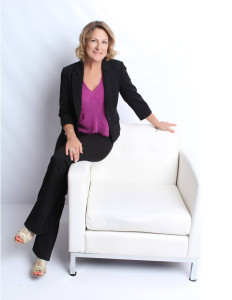 Written by Henri Brickey ( Whitco Roofing)
It has only been a year and a half since Debi Gilbert left her corporate job out West to settle into a new life here in Atlanta. But a lot can get done in a year and a half. Especially if you're Debi Gilbert.
Since accepting a position with Chosen Janitorial as Director of Marketing and Sales, Debi has brought a new energy and enthusiasm to IFMA Atlanta, where she currently serves as the Chairperson of the Associates Committee and Co-Chair of the Communications Committee. In 2016, Debi was the recipient of the IFMA Atlanta Prestigious Member award.
And she's just getting started. Someday, Debi says, she would be honored to accept the position as IFMA Atlanta President.
Since joining IFMA Atlanta, Gilbert has initiated a number of projects, including a revamping of the organization's web site, which she hopes to finish in first quarter of this year. She's also the brainchild of the new silent auction that will take place as part of the Atlanta Workplace event this year. One of Debi's biggest goals for 2017 is to increase attendance at Associate functions through a facility manager sponsorship program, which was created last year.
"Really my job is to serve…. and to bring fresh, new ideas. And never say, "No.'"
Never saying 'No' seems to be a mantra Debi has been repeating her entire life.
From her fist job at Tastee Freeze when she was 13 years old, Debi has never slowed down – nor held less than two jobs. Not even when she gave birth to five children in a span of nine years – a time Debi devoted to not only raising her children, but also starting a child-care business, while also managing her church's daycare facility. But it was a side gig Debi took as a Tupperware salesperson during this time that would end up changing her life forever. Within four weeks of starting with Tupperware, she was promoted to manager and given a brand new Dodge Caravan.
"I knew I had found my calling in life. I was meant to sell," Debi said.
And she had an important backer in her corner – her father, whom Debi says is her biggest inspiration.
"When I finished (my first Tupperware presentation) my dad said, 'You were meant to sell. Don't do anything else with your life.' And I knew he was right."
Debi spent her early childhood in Orange, Texas, where her father successfully ran a number of businesses.
"My dad was never an employee," Debi said. "He was always a business man."
When she was 11 years old, Debi's parents decided on a whim to move the family to Central America.
After returning from a visit to check out housing in Belize, Debi's parents were driving back to Texas from the Miami airport and stopped to spend the night in Gulf Breeze, Fla. Her parents instantly fell in love with the quaint, beach-side community, scrapped their plans for Belize and made the move from Texas to the Pensacola Florida suburb.
"In the 70's it was the most idyllic place you could grow up." Debi remembers fondly of her childhood in Gulf Breeze. "I went from riding in rodeos in Texas to surfing."
Once in Florida, Debi's father started a new business manufacturing boats. Within a few months, he was building small skiffs and sport-fishing boats all the way up to 120-foot commercial vessels.
"I called him King Midas because he knew when to get in and out of a business."
Like her father, Debi seems to have a knack for making the most out of an opportunity and doesn't waste time once she sets her mind on something.
From Tupperware sales woman, Debi's career quickly accelerated after launching a series of real estate guides and entertainment magazines centered around the Gulf of Mexico beach communities. She built the publications from the ground up, including the advertising sales, photography and design.
"It was a one-woman show."
In 18 months, she had built 13 magazines stretching from Mississippi to Panama City Beach, Florida.
Six years later, Debi sold the publications and started another business – a commercial dive school. She says her decision to switch gears into another unknown field "just made sense." And once again, like her father, Debi's idea turned to gold and within a short time her company was hired by the EPA to perform underwater clean-up after hurricanes Opal and Erin.
After the dive school, Debi discovered an opportunity to install scanning devices used by the Department of Transportation to track big rigs on the open road. Not exactly the kind of job most people would consider very lucrative. Not to mention, Debi had never stripped a wire in her life and never owned a toolbox until the night before her first day on the job installing the devices. Within seven months of starting, she had saved enough money to buy a house in Florida.
It was at that point when Debi interviewed for a job selling advertising with a local radio station in Pensacola, Florida. She got the job and would end up working in media sales and advertising in Florida, Georgia, South Carolina, Southern California and Nevada for the next 17 years – finishing up her radio career at CBS Las Vegas as an executive manager.
Then in 2015, Debi had a revelation.
"I didn't want to be in corporate America anymore." She said. "I was ready to come home to this side of the world, but I wanted to stay in the city life."
With five children and eight grandchildren – most of them living in the Southeast – Debi set her sights on Atlanta.  Through a recruiter, she was offered a position with a small, family-owned company just like she had been searching for.
"Chosen is a family, minority-owned business that has heart and soul," she said. "It's amazing to work for a company that knows my name and are encouraged and thankful to have me."
And while she doesn't miss the corporate world, Debi said she's grateful for the knowledge and experience she has gained from the years she spent there.
"All these things I learned to do, I'm able to give for free now. It's a very free feeling and very rewarding to have abilities that an organization like IFMA needs and give it."