Date(s):

Wednesday, November 16, 2016


---

Time:

8:30 am - 10:30 am

---

Location

EY - Ernst & Young, LLP
55 Ivan Allen Jr. Boulevard, Suite 1000 Atlanta,GA.30308

---

Topic

Lease to Landlord – Preparing, Negotiating, Building and Running a Build in Place Project


---

Speakers

Panel Discussion

---

Cost

$30 for members on or before 11/10; $35 for members after 11/10; $45 for non-members

---

Questions?

lisa@ahqi.com; 404-766-1632, ext 25

---
Add to Google Calendar:

Add to Outlook Calendar: iCal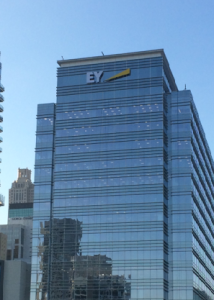 What are the best practices for identifying where your office should be located? How do you negotiate the most favorable terms in your lease? How do you decide on a general contractor and architect? How do Real Estate, Facilities and Property Management all work together? These and many other topics will be covered in this comprehensive panel discussion that will discuss EY Atlanta's recent space conversion and lease renewal. Since piloting their new workplace strategy in Atlanta several years ago, EY has toured over 700 clients, colleagues and guests through the Atlanta space and continue to innovate and explore workplace strategies. In this session, you'll learn best practices and lessons learned and how EY reduced their Atlanta footprint from nearly 150,000 square feet to just over 100,000 square feet while growing headcount.
CEU approved
Address: 55 Ivan Allen Jr. Blvd, Atlanta, GA 30308; EY is off of the Spring Street exit next to the W Hotel Centennial Park (just east of the Georgia Aquarium, Human & Civil Right Museum and World of Coke).
Parking is included as part of your registration fee in the 55 Parking garage (located between the 55/EY bldg. and the W Hotel)-entrance is off of Ivan Allen. Security will direct attendees to the designated area in the garage. Any non-reserved space is fine to park unless security directs you elsewhere.
From the parking deck, be sure to use the 55 Ivan Allen building elevators and not the ones marked "W Hotel" and take the parking garage elevator to P1. Once you get off of the elevator, follow the signs to the 55 Conference Center.  If you end up in the building lobby of 55 Ivan, you need to go back down to P1 from the elevators. If you end up in the lobby of the W Hotel, you took the wrong elevators.
Breakfast will be provided
Optional tour is included as part of your registration and will follow the panel discussion

8:30-networking
8:40-9:40 panel discussion
9:45 -Optional Tour
The panel is listed below (click on the panelist for their bio):
Glenn Dyke-Broker for EY, CBRE
Rachel Blankenship-Leasing/Real Estate, EY
Karen Rippeon-Design & Construction, EY
John Meckley, Facilities/Operations Leader (SE Region), EY
Michelle Vaughn, 55 Ivan Allen Property Manager, Lincoln Property Group
Moderator – Joe Pearson-Location Manager (GA Locations), EY
Bookings
Bookings are closed for this event.