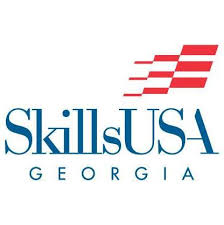 SkillsUSA, the nation's fastest-growing high school career student organization, is holding their annual GA state leadership conference on March 21st – 23rd at the Georgia International Convention Center in College Park.  Over 8,000 students will congregate to compete in occupational contests they've been sharpening up for this school year.
IFMA Atlanta members have been welcomed to volunteer for this event, a great opportunity for IFMA-Atlanta to meet the NExt Gen of FM.  As a volunteer, we're most often judging leadership contests, which is a ton of fun. SkillsUSA does a great job with simple clear instructions for judging. You may be paired with an industry expert to make your experience educational and enjoyable.
Sign up with SkillsUSA GA here, in 1-day shifts. Volunteering for SkillsUSA events is like a golf outing, but you're good at it. 
https://goo.gl/forms/sWSxDJXzLeoY8bI93
Please place "IFMA-Atl" in your employer field so our chapter gets recognized for your efforts. 
IFMA Atlanta is a Facilithon partner chapter, planning to bring The Facilithon, a 3-part SkillsUSA competition in Facility Management, to SkillsUSA GA in the coming years. Labeled "Next Gen of FM", the 501(c)(3) program was created out of the IFMA-Madison WI chapter in 2014. Currently running in 4 states,Georgia is among 6 states with teams moving toward Facilithon success.. Clara Smith serves as our Facilithon Chapter champion. To learn more about this FM introductory program, go to www.fmpipeline.org .