SAME/IFMA Facilities Management Workshop – San Antonio, TX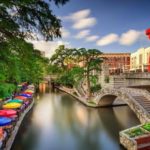 Presented in partnership with International Facility Management Association, the SAME/IFMA Facilities Management Workshop is an intensive two-day series of sessions for facilities management practitioners addressing topics including facilities management best practices, asset management, lifecycle sustainability, energy efficiency and strategic sourcing. The workshop provides insight from both the public and private sectors on emerging trends in facilities management and related fields and includes networking functions and an exhibit hall.
SAME and IFMA are celebrating their 15th year working together to provide outstanding educational programs to the members of both  associations.  This successful partnership continues to bring together IFMA's excellent facility management education and training, and SAME's wealth of military installation management experience.