RICS Event – Southeast Chapter: Future of the Profession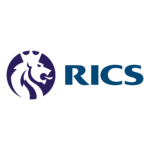 Join local industry experts and graduate students for networking and a discussion about the state of the profession and how to prepare for the future.
OVERVIEW
RICS qualified professionals will connect with the next generation of professionals and other professional associations for a meet and greet in Atlanta. The shortage of skilled workers, managing rising costs, keeping up with technological advances and the challenges of working in an increasingly international industry will be highlighted during short presentations.
This is an opportunity for thought leaders to come together to discuss the issues that matter to them and to connect with others who can provide insights into how they've managed similar concerns