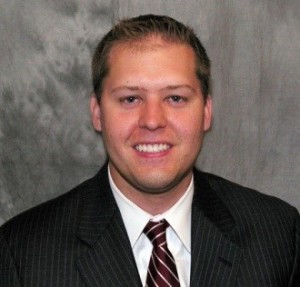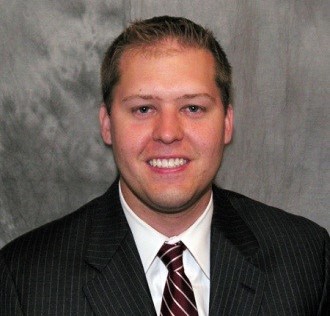 We are kicking off 2017 with our spotlight on IFMA Atlanta's Vice President / President-Elect Joe Pearson. Joe grew up in Carbondale, Illinois. He moved to Atlanta in 1993 while in high school. When his family made the move, they chose the Alpharetta area near Northpoint Mall, which was "about the only thing there". It was Joe's 16th birthday the day they moved and he enrolled and graduated from Milton High School. While in school, Joe was active in cross country. He shared with me that he still runs regularly and recently ran the Marine Corp Marathon in Washington, DC. To date, Joe has participated in close to twenty half marathons.
Following high school graduation, Joe attended Shorter University in Rome, Georgia obtaining a BS in Religion and Philosphy with a Minor in Communications and an MBA in Business Administration and Management. The summer between his Junior and Senior years, Joe studied abroad at Regent's University London. The school was adjacent to Regent's Park and Baker Street, which is where Sherlock Holmes is "from". While at Regent's, Joe studied the rhetoric of British Christianity, the architecture of the cathedrals, and how religion and spirituality play into cultural life. He also took a theater appreciation class and was able to attend many "broadway" type shows in London and Ireland.
While in college, Joe was in a musical group that traveled to many locations, performing for churches and organizations as well as recording a few CD's. He was the college radio station manager overseeing some thirty DJ's. Two of his friends from these college radio days went on to big gigs right here in Atlanta – one as an announcer for the Atlanta Braves and another with local radio station Star94. As for Joe's music career, he is currently teaching his 12 year old daughter to play guitar. He also has a 5 year old son and Murphy, the family golden doodle who just turned 4.
Joe's original path was to work with music and youth in his church. While on staff with two different churches, he met his wife of 15 years. As things began to change, Joe realized he needed to get a 9-5 job and began working in the Records Management/Conflict Analysis with Kilpatrick Stockton, today known as Kilpatrick, Townsend and Stockton. During this time, he was approached by Ernst & Young to oversee their records for their Southeast Region and accepted the position. His boss at Ernst & Young was over the Facility Management operations and began to groom him to take over this position. Joe is currently overseeing 200,000 square feet and approximately 3500 people for Ernst & Young.
When I asked Joe about his favorite sports, he shared that while he has a love for all of them, he's partial to baseball, having grown up with the Cardinals. At then tender age of 8 years old, Joe started his own autograph business. He would write to the players and in return, they would send him all sorts of autographed memorabilia. "I was always selling stuff, and I still collect." Today his collection has grown to include Elvis, Sinatra, Tony Bennett and others.
Time off with his family typically means "travel". "Lots of vacations, lots of neat places, we even have been rappelling. His favorite trip to date was taking his then 10 year old daughter Colette to Paris. Colette was named for the famous French novelist of the same name who was instrumental in the women's movement. Daughter Colette has been taking French lessons since the first grade and speaks French, Spanish and Latin. While in Paris they were fortunate enough to see the Veneration of the Crown of Thorns at Notre Dame.
Joe shared with me that when Colette was born, he decided to become involved with Enchanted Closet, a volunteer-run, private non-profit service organization whose mission is to physically, mentally, and emotionally outfit Metro Atlanta high school girls from low-income families through programs that prepare them for social and professional milestones. He served on their board, helping young girls who could not afford to go to prom with getting a dress and a makeover from Macy's…giving them their Cinderella night.
From there, Joe joined Girls, Inc. which inspires all girls to be strong, smart, and bold, providing more than 140,000 girls across the U.S. and Canada with life-changing experiences and solutions to the unique challenges girls face. "I enjoy serving on the Board for Girls, Inc., empowering these young women through several different programs. My wife is very independent and supportive of helping these girls succeed."
Joe has been a member of IFMA Atlanta for 3 years. We talked about the things he enjoys most about his membership. "Being able to collaborate with and get to know people who actually care about the little things you have to do for your job. For instance, on a tour, all of the Facility Managers will be looking at the holder for the markers on the white board." "Being a Facility Manager is challenging. You have people coming at you nonstop wanting you to fix things. With IFMA, I'm able to find that common ground." Joe met Harry Ludwig through ARMA (Association of Records Managers and Administrators). When Joe made the move into Facility Management, he took Harry to lunch to "pick his brain". Harry told him "get involved in IFMA Atlanta and get on the board". Coworker Rachel Blankenship had served as IFMA Atlanta's President in 2006-2007 and also encouraged his involvement.
"You will be taking the reins of President later this year. How does that feel?"
"It is a huge honor and a great responsibility. I am looking forward to sharing my experiences and helping the chapter to grow further. I hope to help us deal with the issues we have with technology and continue being the vibrant chapter we are."
I asked Joe to share with me something that most of us would not know about him. "I was supposed to be a 'little person'. When I was very young, I tended to be quiet and shy. The doctors began telling my parents that I was going to be a little person with learning disabilities. My parents did not accept this, and began to speak life into me. I'm now a very 'not little person' at 6 feet 1.5 inches." Through this experience, Joe's parents went on to become motivational speakers. He believes that his struggles with school and the fact that he had to try harder than most led him to such endeavors as marathon running and returning to school for his MBA. "I'm always pushing myself, stretching myself, to prove others wrong." This pretty much sums up Joe's favorite quote – "Anyone who has never made a mistake has never tried anything new", Albert Einstein.
In closing, I asked Joe what his message is to IFMA Atlanta. "We need to continue to make IFMA Atlanta a part of the Atlanta community. People want to feel they belong to a community. As a chapter, we need to focus on this. Don't just come to meetings, functions, luncheons…get to know one another. When you die, will you wish you had worked more? No. It is all about family, friends and community. Take the time to get to know your fellow IFMA members. Where do they come from? What is their background? And be open to learning from those who are different from you."