Dear fellow Chapter members: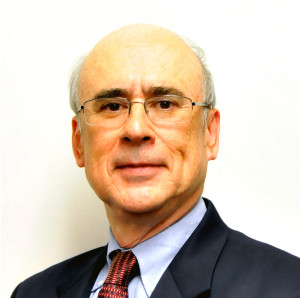 In one of my recent letters I touched on our commitment to support the growth of Professional members in this chapter and what it means to be a Professional. The importance of the Professional cannot be understated, given that IFMA is first and foremost an organization dedicated to the advancement of Facility Management as a profession in the most rigorous sense of the word. I'd like this time to briefly touch on another very important – I daresay critical – aspect of the Chapter's makeup: the Associate members, who although outnumbered two to one by Professionals are nevertheless the indispensable tie that the Professionals have to the business and industrial community. In particular, those Associate members who have taken the giant extra step to become Sustaining Patrons are the backbone of the organization, without which we as a chapter cannot sustain the energy level that has made us an award-winning example to the rest of the international IFMA organization. I'd like to invite you to have a look at the Chapter's Balanced Scorecard (BSC) , which can be found from the "Strategic Plan" link under the "Organization" tab on our Web site. The goal of item 3 is very clear: Provide opportunities to build business relationships. After all, it is business relationships that are the heart of success for both Professionals and Associates. To provide those opportunities, the Chapter is committed to:
a. Solicit feedback from stakeholders to incorporate into new and/or improved Chapter activities;
b. Strengthen public relations and communication efforts in local community; and
c. Continue successful programs and provide new opportunities for Associate members to
develop business relationships.
The Scorecard also lists some concrete steps the Chapter has been working onto put those commitments into action and provide more value to the Associate members through the building of productive business relationships within a professional environment. I invite anyone who sees a way for us to improve or add value in the pursuit of this goal to contact the Chapter through any member of the Executive Committee or Pete Van Cleve, our Associates Committee Chair.
– Ken Bryson, President of Atlanta Chapter of IFMA