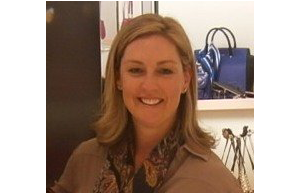 Wendy Cowart
What motivated you to enter your career?
I first got the sales / customer service bug while working the National Order Desk at American Honda Motor Company back in 1992.  We took calls from dealers and sales representatives and we were responsible for placing the orders, getting them credit approved and shipping to the dealership.  We were given several programs to assist customers to reduce their costs getting equipment and allowed us to up-sell units to them. I enjoyed the challenge of assisting the customer as well as increasing sales for the division.    
How long have you been in your field?
I have been in a sales / account management / customer service role since 1992.
What other professional organizations are you involved in?
Outside IFMA, I am a member of BOMA, Georgia Society of Healthcare Engineers (GASHE) , Atlanta Apartment Association (AAA).  
Tell us something that not many people may know about you?
Something people may speculate because of my height, but not know "for sure" about me is that I played basketball for a nationally competitive Women's college basketball team.  I played at Emmanuel College which was a junior college at the time that I attended.  It has since become a four-year college  Our team competed in and finished 5th in the nation in the National Junior College Athletic Association my freshman year and my sophomore year, we lost the NJCAA National Championship by 12 points. 
What was your first job?
My first job was at McDonald's when I was a sophomore in high school.  I worked there with friends around my basketball and softball practice schedules.  
 Craziest job?
I would say my craziest job was during summers in college, I worked for the Gwinnett County Parks and Recreation Department as a assistant to an Area Supervisor.  Our duties ranged from planning & attending events for the Senior Citizens group for the Lilburn / Norcross community to planning events for the singles in that community as well.  For the Senior Citizens group, we would help with their monthly meetings that were typically covered dish luncheons.  We would gladly attend those meetings for all of the wonderful meals those sweet people could cook up! 
What is furthest place you have ever visited?
The furthest place I have ever visited was Costa Rica.  The summer between my freshman and sophomore year in college, I went with a group from Chattanooga, TN on a mission trip to Costa Rica.  That summer, they took a girls basketball team and a boys soccer team and we played games that week and ministered to the players and spectators at half time and at the end of the game. 
After one of the games, I was interviewed on their local radio station about our group.
How did you end up in facility management or the position that you are in?
I worked with Lisa Hollingshed, President at Mayberry Electric, on several networking events and got to know more about Mayberry Electric.  When I was given the opportunity to make the move here, I gladly accepted it to join the service team here at Mayberry Electric. 
What is your personal secret to success or personal motto?
My personal motto is to do something to improve myself each day. 
What has been the most important aspect that has contributed to your success?
I believe that always looking for ways of how you CAN get something done and not back down from a challenge gives you a greater chance of being successful. 
What has been the greatest challenge you've experienced in your career? .
My greatest challenge that I have experienced in my career was when I was assigned the responsibility of Bid / Proposal Coordinator for a software company I worked with previously.  The sales group needed someone to focus on coordination of all of our responses and I accepted the challenge from my Director of Sales for this position. 
The biggest challenge of this was improving my attention to the small details in responses and making sure that all of the parts of the response were correctly written and assembled and that they arrived at the customer by their due date.  
What is your biggest pet peeve at your job?
My biggest pet peeve is a "that's not my job" attitude in someone. 
How do you de-stress?
A stop at the gym on the way home is my ideal way to de-stress! Unfortunately, I don't get that opportunity as much as I need to since I have a high school age son that is playing football and and a busy schedule of events we have to attend for him.  
How has your Atlanta Chapter IFMA membership benefited you and/or your career?
I have made a few business contacts with a few facility managers and other vendors as well.  While we have several IFMA members that Mayberry Electric takes care of their construction projects, we are working hard to grow our Service presence in these facilities.   
What is your favorite Hobby?
At this point in my life, most of my spare time is spent volunteering in my community.  Over the last several years, I have been Team Mom / Mom's Huddle leader for my son's football and lacrosse teams.  The last two lacrosse seasons, I have been the Player Certification Coordinator for the Buford Youth Lacrosse Association. I enjoy volunteering and getting to know people in my community.  I have made some great friends through my volunteering.    
What is your business philosophy? 
My business philosophy is to work hard and take care of your customer!
Have you read any good books or seen any good movies lately?
We recently watched Facing the Giants again since it is football season.   
What did you like about it?
My favorite scene in Facing the Giants is when the team is at practice after school.  One of the senior players, thought of as one of the leaders of the team, makes the comment that they would probably lose their upcoming game that Friday night. 
The coach challenges him to see how far he can go on the field in a drill they referred to as The Death Crawl. The coach blindfolds him and challenges him to carry his team mate on his back until he thinks he can't go any further.  Brock makes the comment that he could carry him 30 – 50 yards at the most. When he carries his team mate on his back the length of the football field it inspires the whole team that they can go all the way and win their state championship that year. 
What I loved about this scene is it demonstrates that you can always push yourself to do more and you usually accomplish a lot more than you think you can!
What do you find the most challenging at your job?
The most challenging part of my job is making sure that I keep an eye on the goal while making sure that I stay in tune with the little things that gets us to that goal!
What aspect of your role do you enjoy the most?
Learning about the people that I work with and meeting new customers and learning about them and how best our company's services can make their jobs easier.    
What is your greatest personal achievement?
Being a parent is what I would consider to be my greatest personal achievement.  I have worked hard to make sure that he knows that success does not come easy and the harder you work, the more likely it is that you will succeed. He is working hard in the football program he is playing in and beginning to see what success you can have when you work hard and stay focused on the goal!
Awards:
When employed at Reynolds and Reynolds, I achieved 300 Club in 1997, 1998 and 2000.