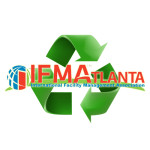 Last month Southface hosted IFMA members to introduce their new Small Commercial Building Energy and Water Assessment Toolkit for Facility Managers. Thank you to Laura Capps of Southface for organizing the event. There will be future offerings of this course, please check the Southface calendar for your opportunity to learn more about this new resource.
USGBC Georgia
The USGBC Georgia is hosting the spring Green Scene on May 26 at Ladybird Grove & Mess Hall. This is a great networking opportunity for sustainability professionals, see more information and register for the event here.
Lifecycle Building Center
If you missed the IFMA Atlanta Lifecycle Building Center volunteer days in April, please try to attend the open house on Saturday, May 21. Check out their calendar for other events.