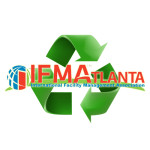 I would like to bring to members' attention International's Sustainability page—containing some great resources and tools, including discussions/blog and Event Calendar of Sustainable actions and projects around the country. https://community.ifma.org/topics/sustainability/default.aspx
Note-the link above can also be found on our Chapter Sustainability webpage under Tools and Resources/IFMA International Sustainability links.
You can also check out our Chapter Sustainability page for news and resources made available to the public at the Metro Atlanta level. Lots of great information out there-right at your fingertips!
https://www.ifmaatlanta.org/sustainability/sustainability-in-georgia/metro-atlanta-resources-and-links/