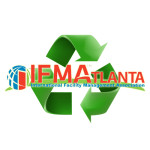 Federal Energy Management Program to offer free e-Training Series
The U.S. Department of Energy's Federal Energy Management Program (FEMP) presents an updated series of training courses focused on the Guiding Principles for Federal Leadership in High-Performance and Sustainable Buildings.
After completing a course evaluation and multiple-choice assessment, participants will receive a certificate of completion and be eligible for continuing education units.  FEMP's eTraining courses are designed for federal energy and facility managers but are open to all individuals though the FEMP Training Search. They are hosted in partnership with the National Institute of Building Sciences' Whole Building Design Guide.
Click here to learn more and register.  https://www.fedcenter.gov/Announcements/index.cfm?id=27032