Stephen D. Harvey, Unrestricted Licensed Master Electrician, Unrestricted Licensed Low Voltage Technician.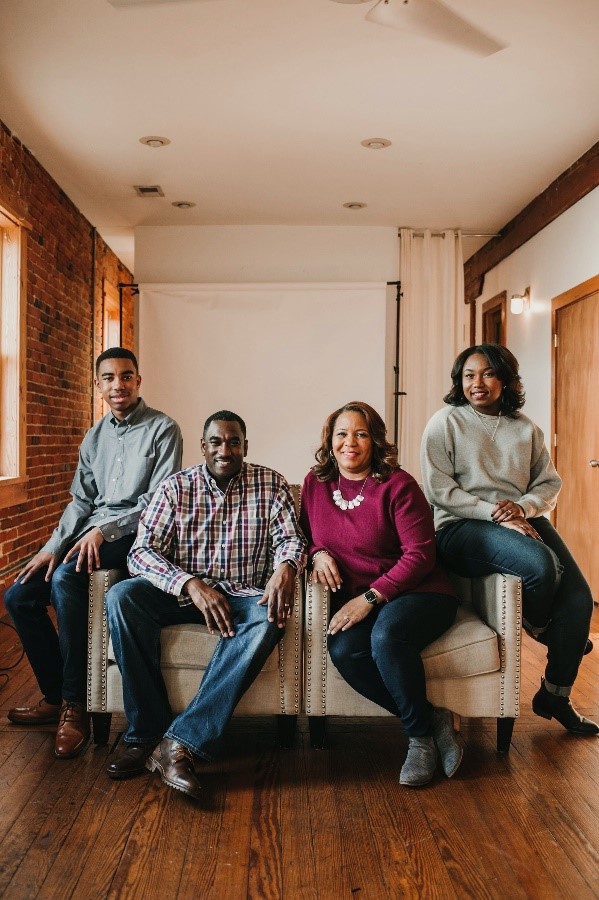 Stephen Harvey has a very popular name during  the age of Family Feud, Miss America and the Steve Harvey show. But do not confuse Steve Harvey the comedian with Stephen Harvey the family man, electrical contractor, business owner, and minister.
Stephen is currently the president and owner of 1electric LLC and has been in the electrical field since 1989.  While completing the National Joint Apprenticeship and Training Program in 2004, he joined the team of Mayberry Electric in 2001.  Stephen's ambition and drive during this time lead to his obtaining licensure as a Master Electrician,  a Master Low Voltage Technician, LEED Green Associate certification during his time with Mayberry Electric.  He further emersed himself in understanding the intricacies of the electrical field by holding the position of Service Manager which allowed him to oversee the daily operations of various entities such as hospitals, outpatient centers, data centers, call centers and office buildings throughout Metro Atlanta.
After 12 years as Service Manager with Mayberry Electric, in which he grew the service department by 550%, he realized the potential of venturing out on his own.  1electric was started with 1 office manager and 2 service technicians in 2013.  And in a few short years, has grown to include a staff of 10 office professionals and 30 field technicians.  As a minority owned and operated business, 1electric partners with facility directors and building owners to set the gold standard in electrical service.  1electric is an industry front runner in safety standards and is one of very few electrical service providers that possess the knowledge to be your first choice to handle ALL electrical needs.  1electric has the experience in outdoor and indoor lighting maintenance, power distribution, generator installation, data centers, medical facilities, solar photovoltaic systems, car chargers, voice/data work, coax, signaling, switchgear maintenance, infrared survey, fire alarm systems, new construction and design build applications.  1electric is proud to provide quality solutions to suit customers electrical needs while improving efficiency and reducing operating costs.
Stephen is not all about work at 1electric, anyone who converses with him knows how much he loves his dear wife, Regina of 24 years and their two children Leah and Andrew. As a family they enjoy spending time at the beach. For the Harvey's the beach is their happy  place. When he is not managing the many facets of electrical contracting, Stephen enjoys spending time with his family and being involved in a volunteer ministry.  He states that giving back to the community is a fulfillment that is unmatched. Stephen also loves to tell corny jokes. His favorite is:
"Why do transformers hum?"
"Because they do not know the words!"
Stephen is an active member of the International Facility Management Association (IFMA) and has been for the last 10+ years. He was drawn to the organization because of the great facility managers and service providers that are and continue to be a part of the association.  Personal relationships has always been the driving force of Stephen's success. Stephen is also an active member of the National Electrical Contractors Association (NECA), International Brotherhood of Electrical Workers (IBEW), Joint Apprenticeships and Training Committee (JATC) and Atlanta Metro Code Council. Serving on various boards and  contributing to their various newsletters at times.
Stephen D. Harvey
sharvey@1electric.com