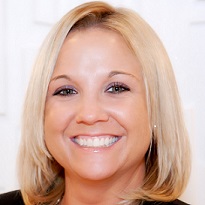 Ever since I joined the Atlanta Chapter of IFMA, I have been a Sustaining Patron of the Chapter for all but a mere 6 months.  Being a Sustaining Patron of our Chapter is beneficial in so many ways:
The ultimate and most important purpose of Sustaining Patrons is supporting our Chapter. Our programs, events & financial scholarships would not be possible without their support. There is so much more the Sustaining Patrons do for our Chapter, this is just a few of the many.
It gives Professional members an elite group of vendor companies they can call without having to get referrals. Those Professionals know they are calling someone they can trust and will provide the best service possible.
It gives the Associate members increased exposure to those Professionals. For a complete list of benefits, visit the Chapter website.
I can tell you from personal experience that being a Sustaining Patron not only supports the Chapter but also supports my career personally and professionally. I recently made a list of every relationship and every job I landed that came directly from IFMA. I knew that it was a lot but when I actually wrote out a list I was amazed.  Clearly, the ROI was there and the cost of being a Sustaining Patron had more than paid for itself. Being a Sustaining Patron of this Chapter has led to stronger relationships, higher awareness of my company and thus, increased sales.
I would like to thank our current Sustaining Patrons:
Gold:  CWC
Silver:  Baker Audio, Milliken, Royal Cup Coffee
Bronze: APCO Signs, ASD, Inc., Dekalb Office, Technical Innovation
Patron: 1electric, Flood Brothers
There is still time to sign up for 2016.  For more information on becoming a Sustaining Patron, please visit the IFMA Atlanta website or reach out to the Chair, Christy Jellets, jellets@yahoo.com or at 404-375-4353.
As always, I welcome your comments, questions and suggestions.  Feel free to contact me anytime at Christy.Lowell@FloodBrothers.net.  Have a fantastic February!