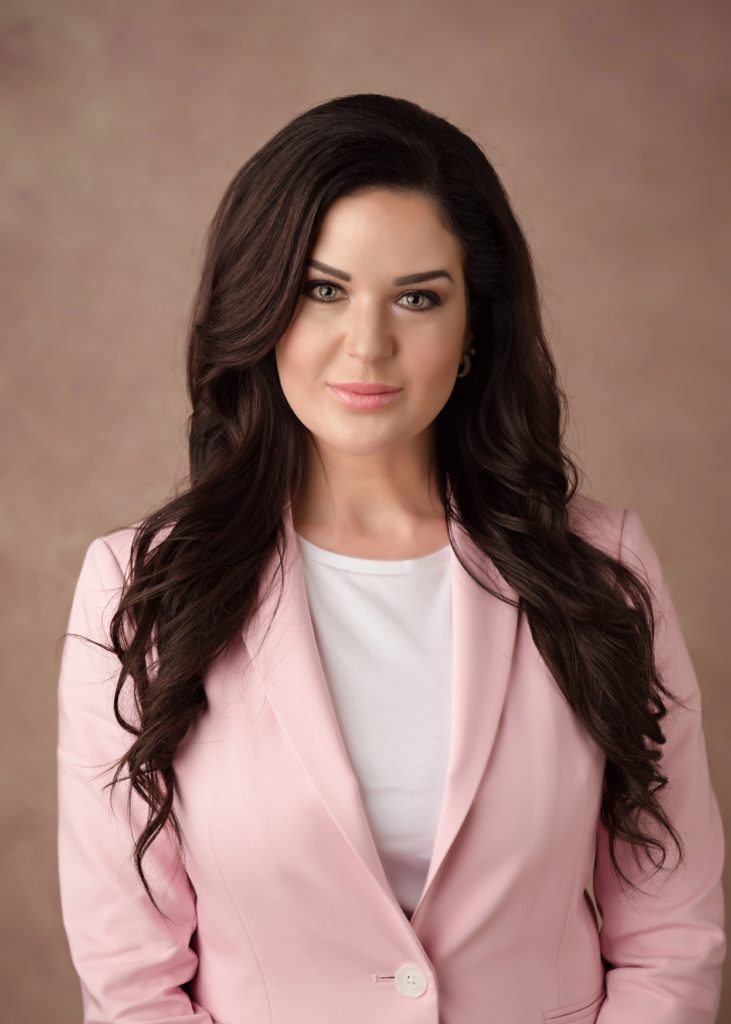 Although Allison Blakely was born in Anderson, South Carolina, she grew up in Northeast Georgia.   Her childhood was amazing, being able to live in such a beautiful area and enjoying life on Lake Hartwell.  Allison has two siblings, an older sister and a twin brother.  They are all extremely close and have gone through every phase of life together.   They are all currently raising pre-teens and pursuing their careers.  She is extremely grateful for the support and bond they share, it is truly invaluable.  Allison grew up showing Quarter Horses in The American Quarter Horse Association, competing in Western and English discipline.   While traveling around the country competing in this sport Allison had the honor of representing Georgia in the All American Quarter Horse Congress in Columbus, Ohio.  The All American Quarter Horse Congress is the world's largest single-breed horse show, Allison placed 7th in the country in Trail.  When not showing horses Allison twirled batons, did gymnastics, was a cheerleader, and a dancer.  In high school she was quite the competitor.  She was the feature twirler, competed on the competition dance team, was a pageant queen, and had several offers to twirl at various colleges.  Even with all of the awards won and great accomplishments Allison's  favorite childhood memories include being outside, taking care of all of their animals, and water/jet skiing on the lake.
Allison graduated with a Bachelor of Science degree in Business from Brenau Women's college.  Her first job was as a National Account Manager for an exterior sign company in Panama City, Florida.  However, her craziest job was working as an intern at the Capitol in Washington, DC while in college.
Allison was motivated by her father.  Like her father she is a go-getter.  Allison grew up in a hardworking family, her father was an Industrial Electrical Contractor and she watched him build his business from the ground up.  It was then she knew she wanted to work in the commercial industry.  He showed her the true value of partnerships.
Allison has been in her field of work for 10 years and with BMS CAT for almost 2 years.  BMS CAT was one of Allison's vendors when she was in textile restoration.  She built such a good relationship with them they asked her to join their team.  Allison's new career with BMS CAT has allowed her to expand into various industries, but still have facilities focus.  She loves the opportunity for building true partnerships.  She is forever grateful for the relationships she has built in the industry; because, the relationships are what makes her successful.
When asked what contributes to her professional success Allison believes "hard work and being grateful" make all the difference.  She believes in the philosophy "Enjoy the little things, for one day you may look back and realize they were the big things." (Robert Brault)  There are many facets to the services BMS CAT provides.  Allison's job is to educate clients on the process and the importance of doing the job right.  Helping people understand not only services but walk them through the process and the services they provide on a day to day basis.
The greatest challenge Allison faces in her career is learning how to manage the administrative duties when she would rather be out in the field.   When asked what a typical day for her is Allison said, "in my role and this industry there is no typical day and that's what excites me every day. The not knowing of what the day will bring, what business we may get, and what relationships may be built make this a truly exceptional occupation."
Allison currently resides in the Chateau Elan area with her son Thomas.  Of all of her accomplishments, she said "the most rewarding is being a single mom to the most amazing 12 yr old boy. He is the light of my life and makes me proud every day.   My greatest personal achievement is being a Mom. As a single mom, you are depended on even more. However, the success I see in my son drives me to be better every day."
The farthest place she has traveled is Oahu, Hawaii. She would like to extend that to other parts of the world that interest her.  Allison loves traveling and exploring new destinations, but the beach is always a go to place for her. In her spare time she enjoys spending time with her son, family, and friends. Whether it's a day at Lake Lanier or a UGA tailgate, she is always out and having a great time.  To de-stress Allison will go on a spur of the moment outing with her son, or spend the day with her sister or friends. She enjoys reading and Kristin Hannah is her favorite author-The Nightingale and The Great Alone are must reads.
When asked if given the chance, who would you like to be for one day, Allison said "If I could be anyone for a day I would be Dolly Parton. Her strength through adversity, zest for life, outgoing personality, and sheer confidence are all qualities I admire."  When asked what one thing not many people many not know about you is Allison told us "Many people may not know that I grew up on a farm and my passion for animals was something I shared with my father and cherish our memories together every day."
Allison is a member of the International Facility Management Association, Georgia Hotel Lodging Association, Atlanta Convention and Visitors Bureau, and Southern Loss Association.  Allison initially decided to get involved with IFMA because she saw the business opportunity and once she got involved and got to know the organization, she truly knew it was an organization that she wanted to be invested in.   "Being in IFMA I have been able to meet Facility Managers that I wouldn't have met otherwise. This organization has allowed me to connect with others and network into different businesses that would have been very difficult to do otherwise."