Date(s):

Friday, December 4, 2015


---

Time:

7:00 am - 9:00 am

---

Location

Emory University Peavine Deck
700 Peavine Creek Rd, NE Atlanta,GEorgia.30322

---

Topic

Tour Of Emory University Water Hub


---

Speakers

Bob Salvatelli is the Director of Sales & Construction for Sustainable Water Consultants. During his time at Sustainable Water he has championed water conservation and water reuse opportunities across the United States in diverse market sectors such as: higher education, food and beverage, automotive manufacturing, governmental and airports. Bob is actively involved in the Sustainability Arena, with memberships at organizations like the Water Reuse Association (WRA), International District Energy Association (IDEA), Association for the Advancement of Sustainability in Higher Education (AASHE), U.S. Green Building Council (USGBC), and Smart & Sustainable Campuses. Bob received his Bachelors of Science in Management from Providence CollegeSustainable Water

---

Cost

$10 for IFMA Members; $15 for non-members

---

Questions?

Lisa 404-766-1632, ext 25

---
Add to Google Calendar:

Add to Outlook Calendar: iCal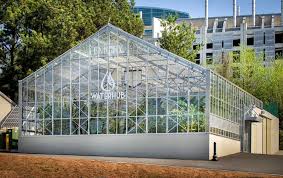 FOR 25 Facility Managers
Click here to see Emory Case Study
See on-site eco-engineered water reclamation plant which
reduces campus water use by nearly 40%
See living, learning laboratory
Review Water Hub ecologically based reclamation process
Review the new and unique components of the processing plant
Learn innovative financing methods for decentralized treatment and reuse
Improve resiliency profile by controlling a second source of water
Learn the recovery rates for of this type of reclaim process
• Gain ideas for areas where reclaimed water can be used
• Understand the economics of utilizing reclaimed water and cost savings opportunities
• Gain knowledge to become a better steward of our natural resources

 Indoor and outdoor event (bring a warm coat)

• Parking instructions for Peavine Deck (27 Eagle Row, Atlanta)
o Leave deck – turn left
o Come around the corner make another left onto Peavine Creek Drive


Sponsored by: coffee and bagels provided by Sustainable Water
Bookings
Bookings are closed for this event.