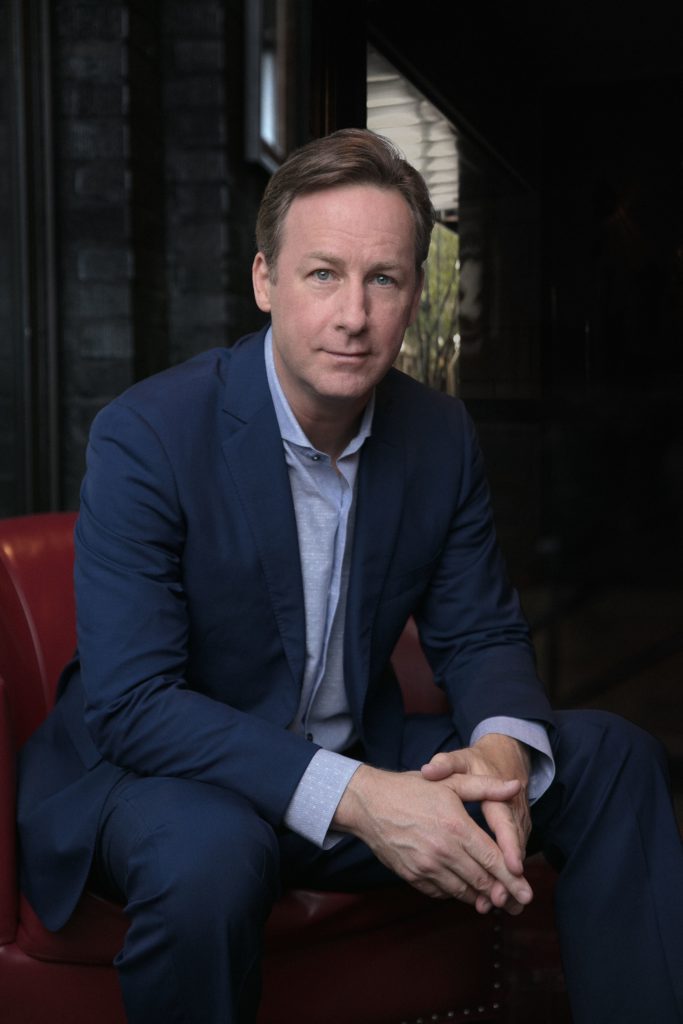 Tom Haslach was born in Fairfax, Virginia, however he moved to Morris County, New Jersey at age 7.   Tom is the youngest of 7 children with 4 brothers and 2 sisters.  Tom comes from a very large family, not only is his family large but his extended family as well.  His mother was also the youngest of 7 children and his father-in-law was 1 of 7 children.  Growing up, Tom had a pet spider monkey, in addition to 2 dogs, 2 hamsters, a tank full of fish, and the 7 kids in the house.  It was a family zoo.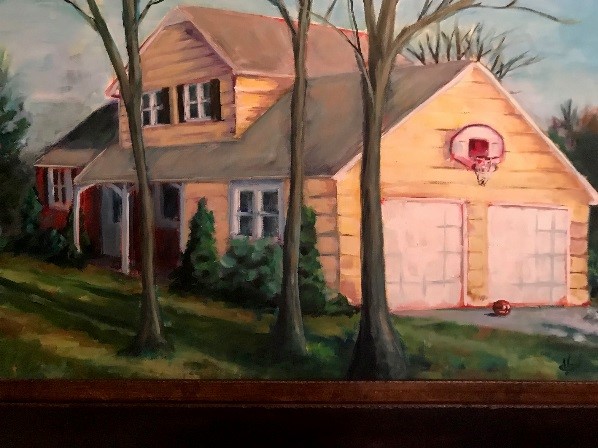 Tom has always enjoyed playing sports. He played baseball, basketball, and football and loved them all.  Although, basketball was his favorite and still is today. When asked what his favorite childhood memory is he said "playing basketball on my driveway everyday with my brothers.  This is a painting my wife made for me to celebrate that driveway on my 50th birthday."
Tom has been in his field of work for the past 32 years.  His first job was delivering the Washington Post Newspaper when he was 5 years old, with his brothers.  The Sunday paper was bigger than him, he was only able to carry and deliver one paper at a time.  His craziest job, was between his junior + senior year of high school.  He worked in a factory on an assembly line, packaging Linda Ronstadt cassette tapes and Tupperware plates 8 hours a day with people twice his age.  Tom feels he learned a lot that summer.
Tom graduated from The University of Maryland system with a Bachelor of Science degree – emphasis in Human Resources – his dad was a Personnel Director in the Army.  Tom says after graduation, "I did not have a plan.  I did not know where I was going or what options were available to me.  I was fortunate to meet a person who saw something in me, taught me how to run a small business.  He gave me the inspiration to own my own company – beginning at age 33."
When asked what contributes to his professional success he believes "Great mentors, a strong desire to be better than I was, a willingness to keep learning, 2nd chances, and a deep passion to serve others."  Tom believes in the philosophy of Be Caring, "we never know what another person is going through at any given moment."  His favorite quote is, "our illusion of separateness is the source of all our suffering." by the Dali Lama.
Tom believes in helping others, being a good listener, and to always keep learning.  "We don't know what we don't know.  Work toward solutions that are in the best interest of the group, not one individual."  12 months ago he merged his local company with 5 friends to create 1 national service company.  He went from 80 associates to 500, 1 office to 27 offices overnight.  The merge has been the greatest challenge in his career to date.  It is exciting to work on 1 team with 1 common goal, nationwide.
Tom is married to his wife Carol, they have 2 adult children, 21 year old son Jacob and 18 year old daughter Nora.  They reside in Marietta, GA.  The furthest place Tom has ever visited or traveled to is Hawaii.  However, his favorite place to vacation is Brattleboro, Vermont.  In his spare time Tom enjoys playing and coaching sports – he still plays basketball, golf and tennis, and sporadically swims, bikes and runs.  He likes reading books about aspirational people. He is currently reading "Shoe Dog" by Phil Knight of Nike fame.  "I enjoy the first person, conversational approach he takes to tell the story of creating Nike.  It was a heroic feat."    His simple, all-time favorite book is, "A lifetime of Observations and Reflections On and Off the Court," by the great John Wooden.  "John Wooden was a simple genius."  To de-stress he like to have a date night with his wife, play Sunday Basketball, or have a glass of Cabernet Wine.  When asked if given the chance, who would you like to be for one day, Tom said it would be "Mahatma Gandhi or the Dali Lama."  Tom has many work accomplishments, however, he believes his biggest achievement of all has been working with his wife to raise their two children.
Tom is an associate member to IFMA Atlanta.  IFMA ATL has been his go to professional trade organization since 1997.  It is where he "grew up."  As a company, they are involved in BOMA GA, AALA, GAPPA, and Corenet ATL.   Tom became involved in IFMA through Steve Christopher with Royal Cup Coffee.  When asked how he got involved on committees and the board, he shared, "I am a shy, introverted person.  I was at an IFMA ATL luncheon in September 1997.  I was not connecting with anyone that particular day and decided I would no longer attend IFMA ATL events in future.  It was not for me.  It made me too nervous to be in a room full of people I did not know.  Steve was in search of volunteers for the new community services program.  As I walked out the door, Steve stopped me and asked me to volunteer.  I told him I was new to the chapter, I was young (33 at the time) and I did not have anything to offer.  Steve responded with, "Everyone has something of value to contribute, please, give it a chance."  He inspired me.  I went to the first meeting at 7 am the following week.  One year later I was asked to chair the committee.  2 years later I was asked to chair the professional development committee.  2 years later I was asked to be VP.  A year later I was president of the Chapter.
What I love about this story is so often we cannot see in ourselves what others see in us. Along the way, I met many thought leaders within IFMA that became great mentors to me, who cared enough about me to encourage me to do more.  Steve is one.  Kathy Roper is another.  Matt Dawson comes to mind.  Mitch Rabil.  Barbara deNijsbik.  Even Harry Ludwig."   Tom definitely believes IFMA has benefited him greatly.
Here are just some of the ways IFMA ATL has helped him:
How to serve on a non-profit committee
How to lead meetings – to ensure everyone has a voice
How to be a leader
How to identify and recruit top talent
How to build consensus
How to network with other chapters
How to network with other vendors
How to develop my value proposition
How to learn what is most important to my clients
How to understand a day in the life of an FM
How to attract clients
Join.  Get involved.  Make your mark.  And, please, come to me and I will be delighted to be your "Steve Christopher."