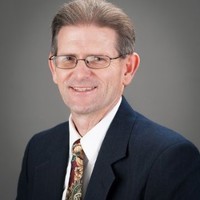 William Broome has been involved with IFMA Atlanta since 1987. He was recently recognized by his employer for his hard work and effectiveness. Continue reading about William's achievement in his own words. Congratulations on the accomplishment and wish you continued success!
The week of September 14 our company held our national meeting, virtually this year.  It was supposed to have been in Indianapolis. Every two years they give out awards at a special evening banquet at this meeting, where we all dress up.  Since this year we could not all be together, they created an interesting theme to the evening awards to make them fun.  They sent us graham crackers, marshmallows and chocolate, so that we could all sit outside at a fire pit, if wanted with our computers and log in to Teams, for our awards banquet on Thursday evening, September 17.  Instead of dressing up we were supposed to wear a t-shirt of something that we were passionate about such as sports team.
At that banquet I was awarded the Taking Care of Business Award.  I was nominated by one of our Divisional Vice Presidents out of Nashville, Carey Parsons.  He nominated me for the quick turn around that I have given my teammates, the calm polite manner in which I deal with our teammates, my ability to solve complex facility problems at the stores, my thoroughness in which I conduct my capital visits to the stores, the good prioritization that I put on getting the right capital projects in the budgets, and the follow up that I give teammates in getting my capital projects completed at their store.
The interesting thing about this award is that when I started with the company and I went to my first awards banquet in 2018, I set a goal for myself that I wanted one of those awards in two years.  The fact that I won was not only exciting that my hard work had been noticed, but also that I reached a goal that I set two year ago.  It was kind of bitter sweet.   Although I wish we had all been together and I could have walked down to the stage to get the trophy.