I'm a 25 year IFM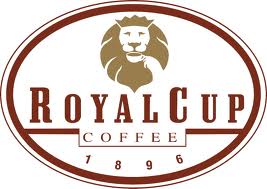 A member and charter member of the Sustaining Patron's Program.  My many years in the Atlanta business community have given me the opportunity to participate in numerous chambers and organizations; while many have proven rewarding and all have generated a return on my invested time none compare to the personal and professional satisfaction gained from my involvement with IFMA Atlanta.
I watched early on as IFMA Atlanta grew from a small group, barely able to cover the cost of our meeting lunches, to the multi-award winning chapter it is today (over 450 members strong).  The close knit appeal provides numerous relationships that go over and above just a networking opportunity for the Royal Cup team.
IFMA certifies facility managers, conducts research, provides educational programs and allows for networking through community support, and social opportunities.  Christy Lowell, current president, said, "To benefit from IFMA you must GET INVOLVED."  There is no better way to be involved than through being a Sustaining Patron (the foundation of IFMA Atlanta).  Ken Bryson said "Sustaining Patrons whose support carries immeasurable importance in the success of the chapter's work."
Being active in IFMA is a two-way street and through Royal Cup being a Sustaining Patron and my committee involvement I have the opportunity to give back as well as receive.
I'm proud to be part of IFMA Atlanta and you should be too