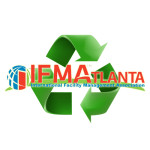 With strict guidelines, limits and even higher fines due to severe water shortages in California over the past several months, take a look at Part 1 of a 3-Part article on Water Conservation, published in Facilities Daily.
Here's the link
http://www.facilitiesnet.com/plumbingrestrooms/article/Successful-Water-Conservation-Involves-Many-Critical-Factors–16156?email=bzv6@cdc.gov&source=facility_insider&utm_source=facility_insider&utm_campaign=9/21/2015&utm_medium=email
Also, if you have not seen it yet, check out (late Sept. or early Nov. publication) the new Lighting How-to Guide update available free of charge to IFMA members at www.ifma.org/sustainability
The USGBC released a study on the economic impact of green buildings. Link to the full report is:
http://go.usgbc.org/2015-economic-impact-report.html
 Upcoming local events:
SOUTHFACE
SUSTAINABLE ATLANTA ROUNDTABLE (SART)
Friday, November 13, 2015 7:30-9:00 am | All Saints Episcopal
Check the Southface Calendar for education opportunities.
USGBC – GEORGIA
Woodward Academy's Latest Addition to the LEED Community-Tour
05 Nov 2015, 11:30 AM – 1:00 PM, Location:
Woodward Academy's Robert Woodruff Dining Hall, 1690 Rugby Avenue, College Park GA
Red & Green Scene Holiday Party 03 Dec 2015, 6:00 PM – 10:00 PM
Location: 200 Peachtree, Atlanta GA