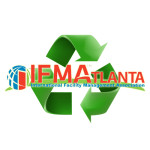 Small Commercial Building Energy and Water Assessment Toolkit for Facility Managers
This event was scheduled for March 31, it has been postponed until April 21, 2016.
April 21, 2016 at Southface. Registration price: $20, includes lunch.
Agenda:
11:30 – Get lunch and get settled
11:45 – Welcome and Presentation
1:00 – Southface tour (30 min) – optional for those that can stay
Register Here: https://southfacecommunities.force.com/MN4__PublicEventRegistration?id=a0zU000000CPT5ZIAX
CEUS offered:
AIA, GBCI
CFM Maintenance Points
Celebrate Earth Day in April. This year's theme is 'Trees for the Earth' and the goal is to plant 7.8 billion trees. Earth Day is Friday, April 22, and there are many activities planned for the Atlanta area, please see the Earth Day web site for more information.
The USGBC Atlanta Education and Events Committee is sponsoring a tour of the Kennesaw State University dining hall, The Commons, and The Hickory Grove Farm, to give you an inside look at the Farm-to-Table process. The event is April 22, register here.
IFMA Atlanta is partnering with the Lifecycle Building Center for two volunteer days. The dates are April 29 and 30, please see additional information regarding times and registration here. This is a great opportunity for IFMA Atlanta members to get together for a great cause and learn how we can all help to make the built environment more sustainable.
PLEASE STEAL THESE 14 SUSTAINABLE MAINTENANCE IDEAS!!!!
Great article from Public Works Magazine tells how the Fleet Management and Roads and Drainage Divisions of Florida's Orange County reduced water and energy consumption all the while improving Carbon Footprint, Air Quality and the Overall Maintenance Budget.
Click below to read how:
http://www.pwmag.com/air-pollution/14-sustainable-maintenance-ideas_o_1.aspx