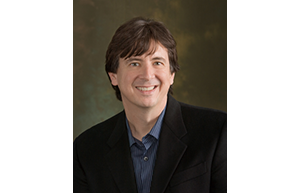 Jeffrey G Ross-Bain, PE, LEED Fellow
President
Ross-Bain Green Building, LLC
659 Auburn Ave, NE
Suite 259
Atlanta, GA 30312
(404) 220-8955
jeff@rbgb.com
IFMA Member since 2013
What motivated you to enter the FM career?
Upon completing dozens of building energy assessments (i.e. ASHRAE Level 1, 2) it dawned clear for me that the solution to poor energy performance, early demise of equipment, and excessive operation costs was not the replacement of old equipment with new but, instead, the solution was in how the facilities are managed. In most instances of poor performing buildings, significant operational cost savings could be realized by instituting management changes within the organization.
At that point I also realized that the true measure of a building regarding energy efficiency, environmental stewardship, finance, and employee productivity is based on actual performance over the building life, rather than accolades at the opening day ceremony. That realization inspired me to research and learn about facility management and to start implementing these principles within my work.
What prior experience have you had in your field?
I am a registered professional engineer and have about 20 years of experience as a commercial HVAC design engineer. For the last 15 years, however, I have been involved exclusively in the research, development, and application of high performance green building systems and concepts. My work includes LEED Administration (70+ projects), energy modeling, energy audits, and system commissioning. My company, Ross-Bain Green Building, has been in practice for 7 years and we continue to grow.
A new direction for RBGB, fueled by the excellent FM program at Georgia Tech, is to develop methods, procedures and applications for small to medium enterprises to implement professional, effective, and sustainable facility management operations.
What other professional organizations are you involved in?
I am fairly active in ASHRAE where I am a voting member on the Standards Committee for ASHRAE Standard 189.1 – Standard for the Design of High Performance Green Buildings, which is an internationally recognized "reach" standard that codifies most aspects of a high performance building design, construction and operation. In fact, my working group on this standard develops the section "Plans for Operation" which has a strong connection to FM. In ASHRAE, I also conduct numerous seminars and webinars across the globe. This year I will be a speaker at the GreenBuild Conference in Los Angeles.
Craziest job?
For 4½ years, I was a Commissioning Agent representing the owner of the Channel Tunnel project on the Southeast coast of England. This is the rail tunnel that connects England and France. I was responsible for monitoring the progress and quality of several mechanical systems and for verifying that these systems operate as expected.
About 3 times per week, I would don full mining gear, enter the tunnel though a 110 meter deep construction elevator atop the White Cliffs of Dover, then take a mine train, sometimes for over an hour, into the tunnel for inspections or witness points. At the time, this was the largest civil engineering project in the world and the longest sub-sea tunnel. It was a fantastic experience and I had the opportunity to learn all aspects of this tremendous project.
How has your Atlanta Chapter IFMA membership benefited you and/or your studies?
One of the best parts of the Georgia Tech College of Building Construction, Facilities Management track, is how theory and actual practice blend. The professors, guest speakers, and other resources reflect actual FM practices, as well as introducing the ideas of global FM thought leaders into the class. With IFMA-Atlanta, the seminars, working groups, and luncheon speakers, etc., always bring what we study in class into sharp focus in actual real-world settings.
I especially like the sustainability committee and the members I have met through that group. Additionally, IFMA has tremendous resources regarding not only sustainability, but all aspects of modern, professional FM subjects. Those resources have been critically important to my professional and academic research.
What aspect of your studies do you enjoy the most?
Coming back to school after about 25 years has been a great experience. Above all, I feel as though I am "current" again with developments in the academic world and especially the use of technology. Technologies for a paperless existence, cloud based connectivity, and knowledge-based transfers are revolutionary and, in the higher education settings, these technologies are heavily applied. It is also refreshing and inspiring to be with the bright minds and high energy of my classmates and professors.
Another aspect of my studies that I thoroughly enjoy is the research aspects of my Master's program. I am preparing a thesis that relates energy consumption with various quality aspects of the FM function. Digging into this subject, using the resources of the Georgia Tech library and the knowledge of instructors, has been not only rewarding but very satisfying. I particularly like the discipline of research and it has really opened my eyes to the differences between opinion and fact based research. I never would have guessed that I would enjoy that!