Yujin Kim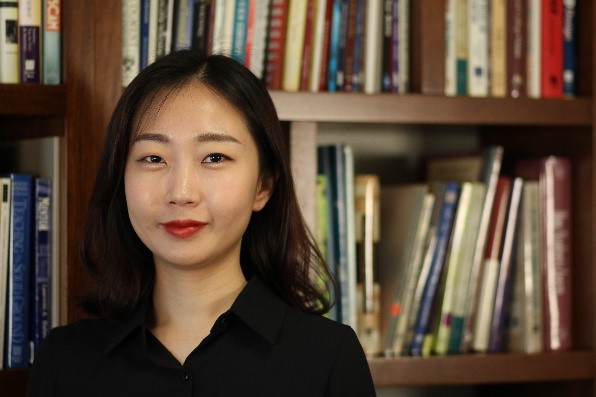 IFMA Atlanta puts great emphasis on the future of Facilities Management and believes investing in young professionals is paramount to ushering in the next generation of FM. On that note, we happily introduce Georgia Institute of Technology student, Yujin Kim. She is currently completing the Ph. D. program in Building Construction. Yujin has spent the last three years of her academic life earning her education in Atlanta, GA but comes to us from South Korea where she was born, raised, and began her studies in interior design. When asked to compare her education experiences between South Korea and America, she says through IFMA Foundation, the curriculum is the same across the globe and that her advisor in Korea is also a Georgia Tech grad. Although, there are some differences in teaching styles between her two countries. She prefers the teaching in America, which is primarily discussion based and allows her to learn other's point of view, whereas, the teaching style in South Korea is more of a lecture-based approach.
Her interest in workplace design and learning how buildings effect our lives motivated her to pursue a career in facilities management.  She spends most of her day at her desk doing research and contributes her self-management skills to her success thus far. Siting that the quality of her research depends on herself and this puts her in the driver seat of her future. A challenge at times has been not having enough data in her role. She also completed an internship in facilities management at GA Tech, where she learned more about rules and regulations and budgeting challenges that a typical FM would deal with on a regular basis. Along with these challenges, one of her biggest professional pet-peeves is when others don't take responsibility for their job and don't think through the "why" of doing things.
Personally, Yujin proudest achievement thus far is winning the IFMA Atlanta Foundation Scholarship two years in a row! The application process was not easy, and she is thankful for the assistance to advancing her career. When she is not studying, you might find her exercising or rock climbing, which is a hobby that she picked up on a whim during her time at GA Tech.
Her involvement with IFMA only continues to grow. A member of the Atlanta chapter since 2017, Yujin has been to several chapter events such as World Workplace and Atlanta Workplace. She also enjoyed the tours of Chick-fil-a headquarters and the Mercedes Benz HQ in Sandy Springs, GA. The networking aspect has helped her build lasting relationships in our industry. Apart from IFMA, she is also an active member of RICS (Royal Institute of Chartered Surveyors) and Cornet.
So, what's next for Yujin? She plans to graduate from the program in May 2021, when she hopes to begin teaching facilities management in the USA. Please connect with Yujin and congratulate her on her bright future in Facilities Management. The Atlanta Chapter wishes you the best of luck and success!