Gail Carmody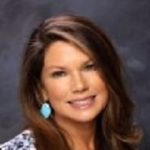 Gail is responsible for EMCOR Services Aircond's branding, direct marketing, advertising, public relations, and business development efforts. Her role is integral to the success of the organization, as she drives the marketing strategy, and interfaces across all departments and levels of management.
In this role she has developed the marketing strategy and branding of the EMCOR Services Aircond name throughout GA, NC, SC, AL, and the FL panhandle. Her responsibilities include researching and developing new market opportunities, building client relationships, driving sales, and strengthening the company's presence in trade associations and shows. She also implements internal and external marketing communications, develops website and social media content, manages corporate meetings and conferences, and directs the development of all marketing and promotional materials. Gail has also proven her value through spearheading public relations efforts that coordinate with marketing strategies and advance overall business goals.
Expertise
Gail joined EMCOR Services Aircond in September 2015 and has a decade of experience in the facilities services and HVAC industry. She previously held positions in business development, sales, and marketing for UGL (now known as Cushman and Wakefield), and Linc Mechanical (now known as ABM). Specific areas of expertise include capture management and relationship management, customer engagement strategies, and traditional and new media marketing strategies and initiatives.
Gail earned a Bachelor of Science degree at the University of Massachusetts at Amherst, and is an active member and participant in several industry organizations, including the International Facility Management Association (IFMA), the Building Owners and Managers Association (BOMA), and the Professional Retail Store Maintenance Association (PRSM), among others. She was recently appointed as Secretary of the IFMA Atlanta Board of Directors for the 2018/19 calendar year.
The Personal Side
Outside of work, Gail enjoys spending time with her two daughters and her grandson, and she enjoys travel and riding her horses.