Dr. Parminder Juneja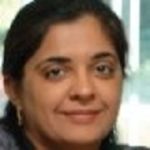 Dr. Parminder Juneja is an Associate Professor in the College of Architecture and Construction Management at the Kennesaw State University. Her educational background includes PhD in Integrated Facility Management from Georgia Institute of Technology; Masters of Technology in Building Science and Construction Management from Indian Institute of Technology (IIT) Delhi; and Bachelors of Architecture from Chandigarh College of Architecture, India. Before joining Kennesaw State University in fall 2014, she possessed 15 years of multi-industry, multi-disciplinary, and international professional experience. As a result, she brings a holistic and integrative perspective to approaching and solving problems which is a key to success in today's complex and transforming education and work environment. She has successfully designed and taught graduate and undergraduate classes, and online, face-to-face, and flip classrooms.
Dr. Juneja's research is interdisciplinary and collaborative. She is focused on improving health, safety, and performance in work environments, be it indoors such as, office, classrooms, or outdoors such as construction sites. Her overall research objective is to facilitate strategic alignment between work environment and goals of high performance and overall well-being for occupants, thereby, optimizing the whole lifecycle costing of respective environment. She believes that in informed decision making, an informed tradeoff analysis is performed and the decisions are not restricted due to cognitive limitations of information processing of human brains.