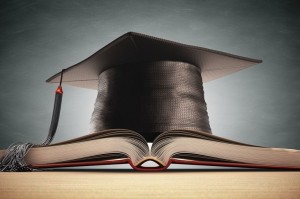 IMFA ATLANTA LAUNCHES A NEW ACCREDITED DEGREE PROGRAM LIAISON EFFORT
IFMA Atlanta is in a unique position – we have two Accredited Degree Programs (ADP) in Facility Management in our service area.
The Graduate Program at Georgia Tech (GT) has been in place for quite some time and has produced many successful Facility Managers –several of which are active IFMA Atlanta Members today.
There is also an Undergraduate Program at Southern Polytechnic State University (SPSU) that is currently in a three year "Provisional Status" before becoming a fully accredited program under IFMA International. SPSU is merging with Kennesaw State University (KSU) in 2015, but the FM program is expected to remain intact. In addition, SPSU is working with IFMA International to implement a classroom based Continuing Education Program that will  start by teaching the FMP competency and then expand to teach the SFP competency preparing students to take the exams to achieve these certifications.
This year, IFMA Atlanta has seized the opportunity to reach out and formalize our collaboration with both of these programs by forming an ADP Liaison Committee under our Professional Development Committee. The primary purpose of this committee is to take a proactive approach to supporting these programs with our time and talents in addition to the financial support that IFMA Atlanta has provided in the past. Our goal is to find ways to get students engaged with IFMA Atlanta and IFMA Atlanta members engaged with the students.  We will work in conjunction with the schools to determine their needs and recruit participation from IFMA Atlanta members. We will work with the IFMA Foundation and Scholarships Committee to address related issues and with Career Management to address mentoring issues.
This is an exciting time for IFMA Atlanta to become more involved in the work that these two institutions are doing to train the current and next generation of Facility Management Professionals to improve the quality and professionalism of Facility Management. Look for more information on the opportunities that will arise for you to become involved in making these programs and IFMA Atlanta even more successful in leading the FM profession to the next level.
Kenneth A. Stephenson CFM
Chair – ADP Liaison Committee