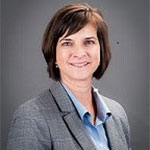 I know things are getting busy for folks at their jobs and we have the holidays right around the corner, but I hope you will find time to come to some of the IFMA Atlanta events that we have scheduled between now and the end of the year.  I mentioned some of the events that we have coming up in my last President's Message but since then we have laid out some great tours and programs that you need to be aware of and should plan to attend.
Our next scheduled event is on September 21st at EMCOR.  The topic for this event is "Protecting Your Investment and Financially Justifying Building Upgrades" and is approved by IACET for 0.1 CEU credits.  It is no secret that we are all being asked to do more with less. EMCOR's presentation will explore ways to extend equipment life and reduce the owning and operating costs associated with your buildings air conditioning and heating systems.  This is a meeting you don't want to miss!
On October 25th, we have a very special event dress for students from Georgia Tech and Kennesaw State University looking to become Facility Managers.  This an important meeting because it provides a networking opportunity between students and Facility Managers from IFMA Atlanta.  There will be a presentation by Ed Rondeau and the topic will be "Lessons Learned: Launching Your FM Career."  Please come meet the students and share your experience.  This event is limited to the first 25 Professional Members to register.
The two events mentioned above are now live on the website, so go to the homepage of the IFMA website (www.ifmaatlanta.org) and sign up!
Now let me share with you some of the other events that we have planned.  Needless to say, the Porsche Tour was sold out and everyone enjoyed the event.  However, we have two more tours planned which I think you will find just as exciting.  On October 21st we have a tour of Chick-Fil-A Headquarters and on December 9th we will have a tour of Fiserv Headquarters.  In addition, we are planning more social events like the most recent Braves Game extravaganza.  Again, this was a sold out event and everyone who attended had a great time.  Debi Gilbert, Chair of the Associates Committee, is planning another social event along with Amber Brown, Chair of the Membership Committee.  They are holding the next social on October 27th.  We will send out a notice as soon as all the details are confirmed.  I have heard what these two committees are planning and all I can say is don't miss this event.  It is going to be a lot of fun so go ahead and mark your calendar.
On November 16th, the event will be held at Ernst & Young, LLP.  We will have a panel discussion focusing on preparing, negotiating, building and running a build in place project followed by a tour.  We should have the registration for this event online soon.
Finally, we will be ending the year with a bang.  Our last meeting of the year will be held on December 14th at the Cherokee Town and Country Club.  If the location isn't enough of a draw, our featured speaker for this event will be Tony Keane, CAE, President and Chief Executive Officer of the International Facility Management Association.  I would like to thank Christy Lowell for organizing this meeting.
For those of you who have been asking when we are going to be conducting a CFM class here locally,   the chapter will be conducting two offerings in January 2017.  Look for more information soon.
I could go on with all the exciting things we have planned for 2017, but I think I have given you plenty to plan for as we finish the second half of 2016!  I look forward to seeing you at these upcoming events and I hope you enjoy and find benefit at each one.