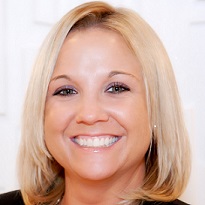 "No man will make a great leader who wants to do it all himself or get all the credit for doing it."
Andrew Carnegie
Andrew Carnegie donated nearly 90% of his fortune to charities and foundations:  he knew his fortune did not come without the help of others.  This quote resonates with me as I step up as President of the Atlanta Chapter of IFMA.  I would not be in the position to write this, my first President's Letter to you without the tremendous contributions by many IFMA members and friends who have supported the Atlanta Chapter and my involvement in IFMA.  I am merely a figure head for the next year as this Chapter continues on its amazing journey of excellence.
I want to share something about myself so that you understand my ambition to lead this Chapter Board of Directors.   Eight years ago I attended my first Atlanta Chapter meeting.  On that day I thought "I want to be President of this Chapter one day!"   Here I am.  I am only here because of you and your support.  I want to amaze you as you join this journey with me.
Setting defined goals is critical for individuals and groups.  Becoming Chapter President was a goal of mine and now that I am here, my primary mission is to ensure the goals of this Chapter are met for the coming year and that we continue to grow and enhance the fabulous foundation on which this Chapter is built.
Looking back before looking forward I want to thank some key people:
YOU

– the membership and Board, for your trust in the leadership of the Atlanta Chapter;
Outgoing President,

Joseph Geierman

, for his guidance and leadership during his term as President – I have learned many key elements of successfully running a Chapter from him and look forward to his wisdom in the coming year;

Association Headquarters

(AHQI) – this dedicated, hardworking, and helpful team headed by Bob and Vernon Thomas are a model of success for managing the day-to-day operations of a local chapter of any association.
Your Chapter Board is ready for the coming journey – the wealth of knowledge, experience, and dedication of the individuals selected to be on the Board with me is absolutely amazing.   We have one guiding goal:  to continue the Atlanta Chapter's reputation as the best in the world!
Last year, we implemented the Strive for Five program specifically geared to get every member involved in the Chapter in one way or another.  By all working together, we can take our Chapter to the next level and be Chapter of the Year in 2016!  The program continues and we want to hear from you – please visit our website and participate in the program.  After all, who can't use a little extra cash?  (Yes, I wrote "cash"!)
You will be delighted to hear we are going to change it up and host our monthly luncheon programs at different locations while keeping the extremely affordable rates implemented last year by Joseph's team.  Our goal is to meet the needs of members who work in different areas of metro Atlanta so they may attend the monthly luncheon programs more conveniently and more frequently.  Please check the Chapter website to confirm the location – it may not be at Maggiano's Cumberland.  This month, on July 15, the program will be held at the Loudermilk Center.
One of the key goals for the 2015-2016 fiscal year is to continue to be the trendsetter in IFMA globally and offer educational programs that are certified by IACET for continuing education units (CEUs) that can apply to the maintenance of any of your professional designations (per your designation's requirements).   We were the very first IFMA Chapter to offer IACET approved CEUs and the chapter and I are very passionate about ensuring this benefit is available to all members and guests who attend our education programs.
The Atlanta Chapter of IFMA exists because of you and our primary mission is to provide networking and professional development to all members in our market.  To do this, we need members to be informed and engaged.   How do you want your membership dues spent?  For you to get the most out of your membership in the Atlanta Chapter, we have to get talking.  We have to know what you want most out of the Chapter.   These conversations will lead to deciphering the obstacles that stand in the way of you realizing those goals; I want to help you leverage your membership to its fullest potential.
It is extremely important to me and our entire Board that we exceed the expectations of every member.  This is YOUR chapter…help me make it better for YOU.
It is an absolute honor and privilege to lead the BEST Chapter in the world.  I want to hear from each of you – ideas, suggestions, help, or a simple hello…anything at all!  My email is Christy.Lowell@cbre.com and my office line is 404-504-5924.
Come on board the good ship IFMA for this amazing journey ahead of us.