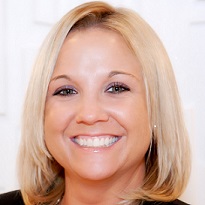 Did you know that the Atlanta Chapter of IFMA is the same age as me? And did you know that Ed Rondeau, one of the 5 local organizers, is still a member of the Chapter? Yes, both are true facts!!
I'm sure you are familiar with the old saying "you don't know where you're going until you know where you've been." Where is the Atlanta Chapter of IFMA going and where have we been? I have told you in previous letters where we are going, now I'm going to tell you where we have been.
The Atlanta Chapter of IFMA began in 1981 with approximately 15 members & operated under the original name of National Facility Management Association (NFMA). There were five local organizers: Ted Stout, Sam White, Colin Webster, George Snow & Ed Rondeau.  Early meetings were held at the home of Ted Stout to form the bylaws and organizational structure. The first open meeting to organize was at the Radisson Inn & the subject was early offices (work places). Attendance of the monthly programs averaged 10-15 people. Since this was before electronic forms of communication, most mail-outs came from Coca-Cola who absorbed the cost of copying and postage. The cost of programs was $7.00 for members & $8.00 for non-members.
In 1993, CFM designations began being awarded. The annual Sustaining Patron sponsorship program began in 1995 & netted $15,000. We borrowed the idea from the Silicon Valley Chapter and it was enhanced by the Board. During this same year, the first golf tournament was held to raise money for Habitat for Humanity and netted $2,500.
This is just a very small portion of our Chapter's history…there's so much more!  Please visit the website to learn more.
Now let's switch gears from our past to our future.  IFMA Atlanta's Spring Classic will be held on April 20 at Chateau Elan Golf Club.  I am so excited for this year's tournament!  We have changed the location and we are on track to have one of the most successful tournaments in our Chapter's history! I hope next year I can add this event to our history's timeline!
Another event coming up is the Community Service Volunteer Day. This is another event that I am excited about because we have added Friday to the schedule making it a 2-day event.  I am hoping for record-breaking attendance this year so help me reach my goal!  We will be working at the Lifecycle Building Center on Friday, April 29th from 11:30am – 4:00pm and Saturday, April 30th from 8:00am – 12 noon. This event is free and lunch will be provided. Please visit the website for more info and to register.
As always, I welcome your comments, questions and suggestions.  Feel free to contact me anytime at Christy.Lowell@FloodBrothers.net.  Have a fantastic April…I hope to see you at Facility Fusion in Indy!