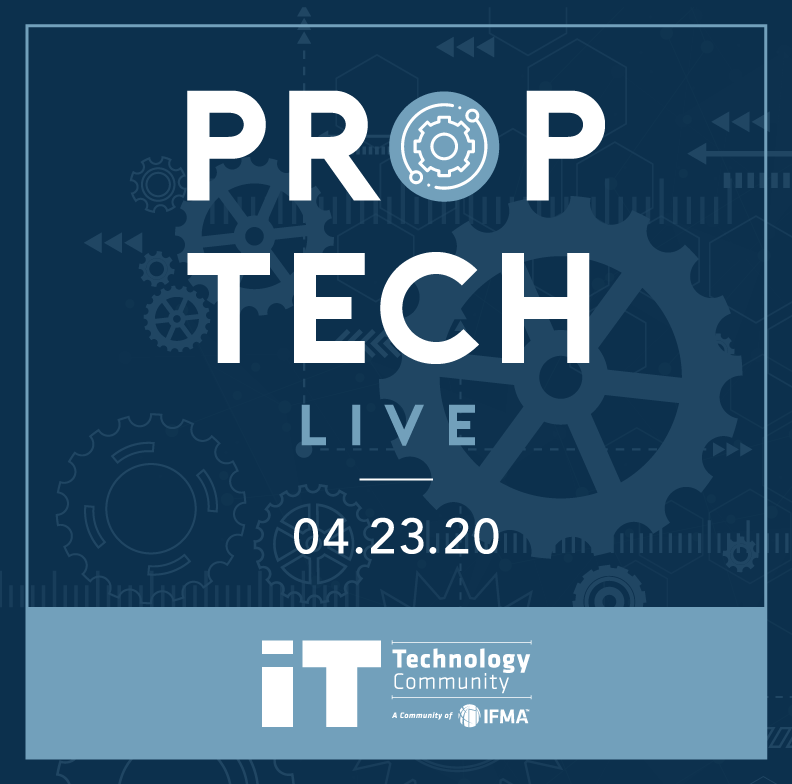 As a valued member of the IFMA ATLANTA we wanted to offer you a members-only incentive to join us Virtually on April 23rdfor a live CRE and FM thought leadership event hosted by the IT Community of IFMA & BETA. The Conference will run live from 08:00 to 12:30 and then all eleven segments will be made available for replay. Sessions are eligible for CFM Maintenance Points.
The focus of this event is connecting technologies through the lifecycle of the built environment. We appreciate your participation, the generous support of our sponsors and the amazing group of people that are volunteering their time to bring this relevant information to you. The content being provided is the best from the Technology Track from Facility Fusion [It's not available anywhere else] along with a special COVID-19 & Technology [and how it can help all of us].
A significant portion of the net revenue of PropTech Live will benefit
the IFMA Foundation and the Future of FM.
We are mindful of the efforts and risks to those working in CRE and FM in these very challenging times to keep the built environment operating.
Please use the Promo Code: DISCOUNT25 This will reduce the cost from $35 to $25 USD
You can view the entire program and register here:  http://proptechlive2020.com/