IFMA Foundation has Published a New Pandemic Survival Guide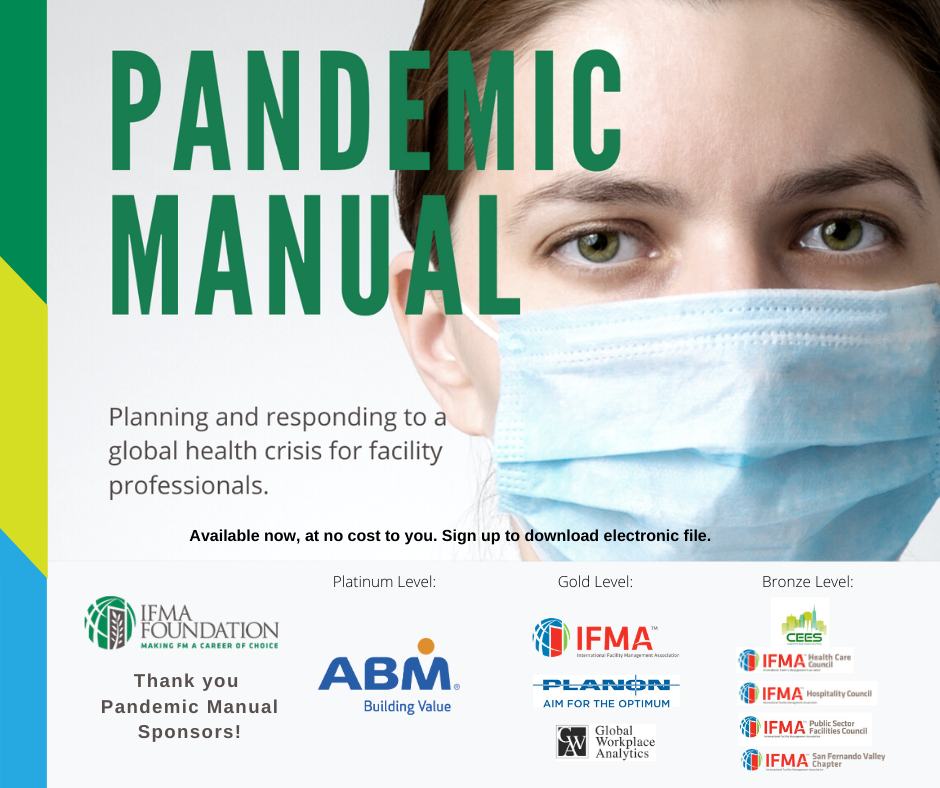 Businesses are hoping to re-open their doors to employees and customers, but their buildings must be safe before they can be occupied. The IFMA Foundation has published a new pandemic survival guide for companies planning to open their facilities and resume operations.
The manual was authored by Dr. Steven B. Goldman, an internationally recognized expert in Business Continuity, Crisis Management, Risk/Crisis Communications, Pandemic Preparation/Response and Crisis Leadership. He is Senior Lecturer of crisis courses at Massachusetts Institute of Technology (MIT).
Free to download, this definitive 100+-page guide includes:
COVID-19 case studies from the built environment
Pandemic response checklists
Facility measures for pandemic control and mitigation
Using technology and working from home
Getting back to business
Preparing for the next one
Available now, at no cost to you. Sign up to download electronic file, https://app.etapestry.com/onlineforms/IfmaFoundation/PandemicManual20.html