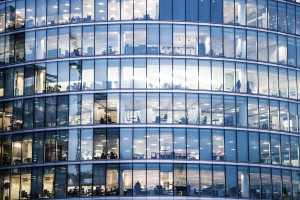 Did you know Career One-Stop, sponsored by the U.S. Department of Labor, cites a 23% job growth for all administrative services managers, including facility managers, in the state of Georgia through 2022? According to the U.S. Bureau of Labor Statistics, the median annual salary for all administrative services managers was $83,790 in May 2014.
To keep up with the occupational trends in this field, The College of Continuing and Professional Education at Kennesaw State University is ready to launch a brand-new Facility Management Professional certificate program in the fall. The new course, set to begin Oct. 14, offers individuals the opportunity to earn the must-have credential in facility management. With the FMP® certificate program, you will improve your knowledge, enhanced your skills and gain immediate credibility with employers and clients. The instructor-led certificate program at our college from the International Facility Management Association is the only one of its kind in the state of Georgia.
Who should enroll?
Facility management practitioners looking to increase their depth of knowledge
Individuals who are transitioning into the FM profession
Related-industry practitioners (architects, designers, safety engineers, etc.)
Facility-related product and service providers
Students entering the profession from colleges, universities and technical programs
Experienced FMs intending to pursue the CFM credential
What should students expect in the course?
Students in the FMP course should expect to cover the following topics: operations and maintenance, project management, finance and business, leadership and strategy. By the end of the course, students will have the knowledge necessary to develop and execute the strategic and operational mission of facilities management. This course also helps prepare students to take the FMP® certification exam.
Why is this offering so important?
More than ever businesses are looking to facility management as a key driver of growth. Jobs for facilities managers will grow at an average pace, according to the BLS. Experience is key for a facilities manager. The FMP® certificate and the FMP® credential from IFMA will set you apart from the competition.
Course benefits:
Students will learn from Dr. Brandi Williams, KSU professor with more than 25 years of industry experience. Her professional accreditations include: LEED AP BD+C, IFMA SFP and IFMA FMP. In the instructor-led course, students will have the chance to discuss difficult course topics with the instructor and the opportunity to network with fellow classmates.