Date(s):

Tuesday, January 21, 2020


---

Time:

11:30 am - 1:30 pm

---

Location

State Farm @ Park Center 1
236 Perimeter Center Parkway Dunwoody,GA.

---

Topic

Roof, Walls, Windows, Maintenance & Asset Management


---

Speakers

Ray Ramos

---

Cost

FM Members $20.00 and FM Non-Members $20.00.

---

Questions?

Contact Lisa at 404-766-1632 or e-mail to lisa@ahqi.com

---
Add to Google Calendar:

Add to Outlook Calendar: iCal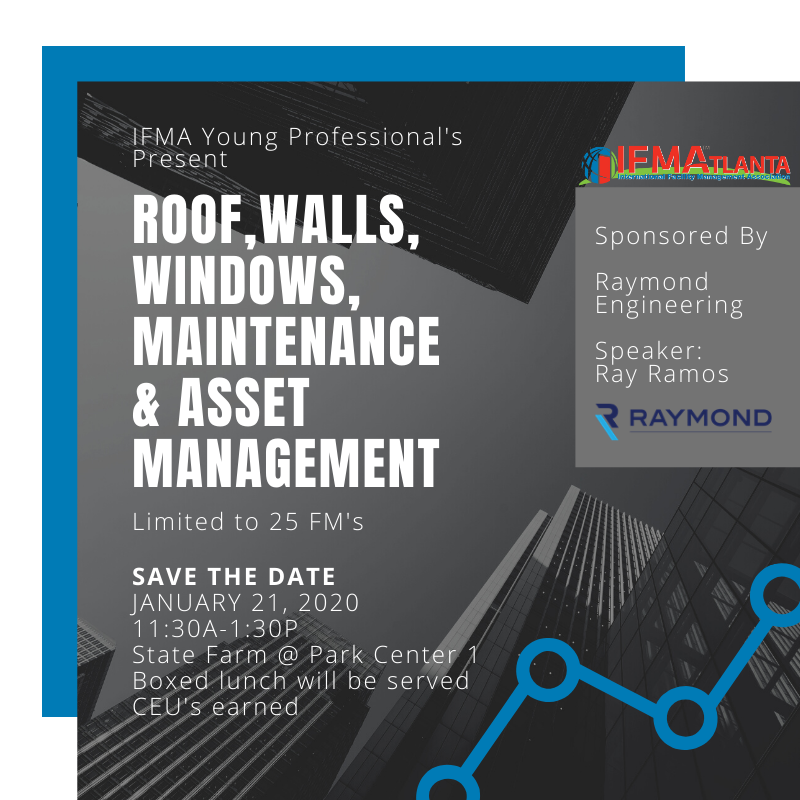 During this course, Raymond Engineering will cover the following:
• Learning Objective 1: Learn to identify visual signs of water infiltration in
existing roofs, walls, and window systems that suggest damage may be taking
place (resulting in mold growth).
• Learning Objective 2: Understand the function of barrier wall vs. rain screen wall
technology and how each protects the health and well-being of building occupants.
• Learning Objective 3: Review best practices for roof, wall, and window systems
maintenance to ensure the safety and health of building occupants.
• Learning Objective 4: Learn how Asset Management can extend the life cycle of
building components and ensure occupant health safety and welfare.
Bookings
This event is fully booked.