Date(s):

Wednesday, November 18, 2015


---

Time:

12:00 am - 1:30 pm

---

Location

Maggiano's in Buckhead
3368 Peachtree Rd, NE Atlanta,.30326

---

Topic

The Fine Art of People Power


---

Speakers

Jonathan Bowman

---

Cost

$30 members before Nov 15 $35;Members after Nov 15: $40 nonmembers

---

Questions?

For info, call Lisa at 404-766-1632, ext 25

---
Add to Google Calendar:

Add to Outlook Calendar: iCal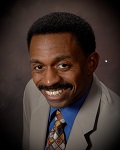 Jonathan Bowman's presentations are the result of heart-felt experience, critical thought and an unbridled passion to help others achieve their full potential.
Born in Pittsburgh, Pennsylvania, Jonathan is the last of four children, whose lives were enveloped in poverty and homelessness. By the time he was 17 years old, he and his family had lived in two homeless shelters, a church, a small fourth-floor attic, public housing projects and a hotel, among many other places.
However, with his determination to ascend from poverty unaffected, he earned his G.E.D. and obtained an associate's degree in English and Communications at Allegheny Community College. He went on to earn his bachelor's degree in Journalism and Communications from Point Park University where he graduated Cum Laude. Jonathan then attended and graduated from Ohio State University College of Law.
He then practiced law at the Ohio Attorney General's Office. During his 12-year-career there, he served in a variety of leadership posts, including Deputy Attorney General and Section Chief. He led several departments to achieve success. As a result, he was a recipient of the Ohio Attorney General's Innovation and Excellence Award in 2005.
Jonathan is also an avid photographer. Pictures have intrigued him ever since he was a child. While growing up, drawing pictures provided him with an escape from his life of poverty. Later in life he became hooked on photography when he happened upon a 35 mm camera and looked through the viewfinder. He was so enthralled that he studied photography as part of his undergraduate major in communications.
Today Jonathan serves as CEO of Clear Picture Leadership®. He uses lessons learned from his childhood, leadership skills honed throughout his career and the inspiration embodied in his artwork to encourage leaders to achieve a "clear picture" vision. As Jonathan says, "Picturing your destination is the first step to achieving something great." Sometimes leaders are tempted to cast aside an imaginative vision because it is deemed "unrealistic." Yet – as his tagline says – Jonathan challenges leaders with "a different perspective: Where imagination and reality meetTM".
This compelling presentation will showcase three benefits of your professional network that can help to lead you to great success for your organization. Jonathan Bowman calls this support system "People Power." He teaches how People Power helped propel him from living in public housing projects and homelessness as a child to becoming an accomplished attorney and award-winning leader. In the same way, the People Power within the community of FM professionals can serve as a basis for dynamic achievement. Jonathan will also show how the same principles that allow your professional network – i.e. "People Power" – to lead you to great success, will allow you to lead others to achievement. These leadership principles can be used in all facets of your work as an FM professional.
Learning Objectives
At the end of this presentation, the learner will be able to:
Express the importance of taking a first step to cultivate positive relationships with their colleagues by networking with fellow professionals inside and outside of their organization
Illustrate three benefits of their support system within the community of facility management professionals that can help to lead them to great success for their organization
Employ their influence in order to positively impact their colleagues and clients
Use leadership principles to achieve new business goals or manage change
Bookings
Bookings are closed for this event.