Race Trac Tour – November 3
Date(s):

Friday, November 3, 2017


---

Time:

7:00 am - 9:00 am

---

Location

RaceTrac Store Support Center
200 Galleria Parkway Atlanta,GA.30339

---

Topic

Race Trac Tour


---

Speakers

Caleb Rodgers and Team

---

Cost

$10/IFMA Atlanta member, $15 for non members

---

Questions?

Contact Lisa at 404-766-1632 or e-mail to lisa@ahqi.com

---
Add to Google Calendar:

Add to Outlook Calendar: iCal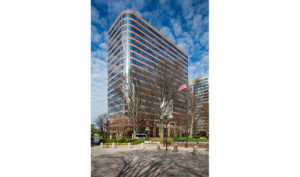 Who:           The first 25 facility managers who register
Attendee fee is $10/IFMA Atlanta member, $15 for non members
What:         Tour RaceTrac 125,000 sq ft Store Support Center
Lobby
Office Floors
Conference/Training Center
Tour presentations will be led by RaceTrac FM, Caleb Rodgers and team
When:         Friday, November 3, 2017
7:00 am – 9:00 am
Arrive at RaceTrac Store Support Center
Parking: In visitors parking deck. 200 Galleria Parkway, Atlanta, GA 30339
Take elevator to 9th floor for check in. (There will be IFMA volunteers to help direct you)
breakfast will be provided
Where:       RaceTrac Store Support Center. 200 Galleria Parkway, Suite 800, Atlanta, GA 30339
Security will have a list with your name on it (please bring photo ID).
Bookings
This event is fully booked.