New Member Brunch
Date(s):

Wednesday, February 17, 2021


---

Time:

10:00 am - 12:00 pm

---

Location

Johnson Ferry Baptist Church
955 Johnson Ferry Road Marietta,GA.

---

Topic

New Member Brunch


---

Speakers

Open Forum on Facility Management

---

Cost

No Charge

---

Questions?

Contact Lisa at 404-766-1632 or e-mail to lisa@ahqi.com

---
Add to Google Calendar:

Add to Outlook Calendar: iCal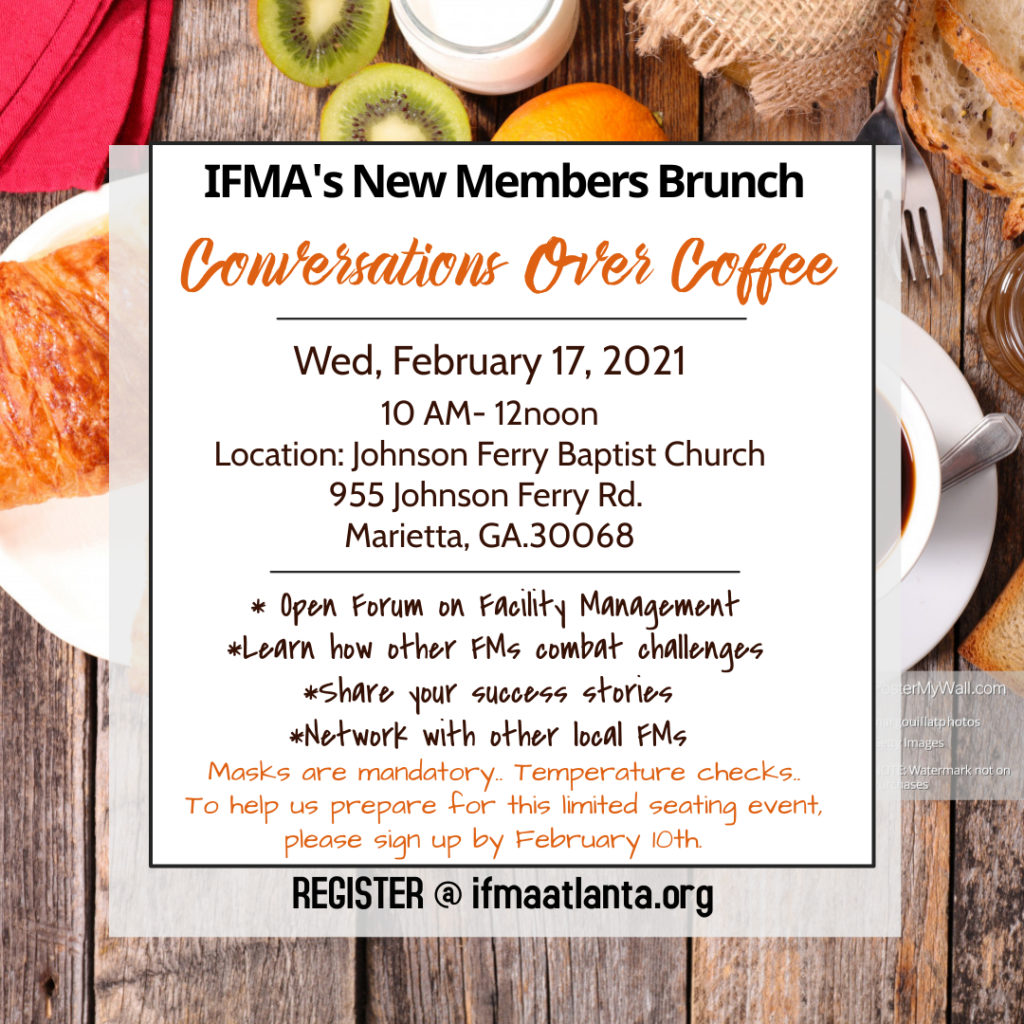 Click here for CDC guidelines for events and gatherings.
If you have any food allergies or special dietary needs please let us know by emailing Lisa at lisa@ahqi.com.
If there are specific topics that you would like addressed at this meeting please contact Candace at Candace.Hight@us.belfor.com.
Bookings
Bookings are closed for this event.