Date(s):

Friday, September 15, 2017


---

Time:

8:00 am - 5:00 pm

---

Location

HJAIA- Technology Center
1255 South Loop Rd. College Park,GA.20337

---

Topic

LEED Green Associate Exam Prep Course


---

Speakers

Sustainable Investment Group, LLC

---

Cost

IFMA Members $295, Non-members $315

---

Questions?

Contact Lisa at 404-766-1632 or e-mail to lisa@ahqi.com

---
Add to Google Calendar:

Add to Outlook Calendar: iCal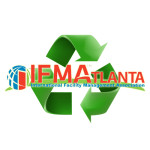 Are you ready to advance your career with a LEED credential? You have to start with the LEED Green Associate. And, you want to learn more about LEED v4? This proven full-day workshop is for you! The LEED Green Associate credential is designed for professionals who want to demonstrate green building knowledge of eco-friendly design, construction, and operations. Per the USGBC: LEED Green Associates have a documented, up-to-date understanding of the most current green building principles and practices, and are committed to their professional future.
Our instructors have helped hundreds of professionals prepare for and pass the LEED Green Associate exam. The exam can be tricky and our course will help demystify what you have to do on a LEED project versus what is optional, the level of detail you need to study for the real exam, and also show real-world examples from having worked on many green building projects.
Your registration also includes:
LEED GA Study Guide (searchable pdf)
Access to 6×100 on-line Practice EXAMS (unlimited use for 120 days)
Access to SIG LEED expert trainers for follow-up questions
Live Proctoring of Sample Exam Questions, Project Scenarios, and Study Strategies 
At the end of the course you will receive a Certificate of Completion. This class is tailored to a broad audience so that anyone can understand the course content and go on to pass the LEED GA Exam.
Cost per student: 
IFMA Members $295
Non-members $315
**72 hour cancellation policy, no walk-ins, no shows will be charged.
Bookings
This event is fully booked.