Chapter Luncheon: How to Manage Narcissists, Naysayers, and Know-it Alls
Date(s):

Wednesday, May 3, 2023


---

Time:

11:30 am - 1:30 pm

---

Location

Inspire Brands
3 Glenlake Pkwy NE, 12th Floor Conference Center Sandy Springs,GA.

---

Topic

Chapter Luncheon: How to Manage Narcissists, Naysayers, and Know-it Alls


---

Speakers

Wayne Whitzell, FMP, SFP LEED®AP, BEP, GBO

---

Cost

$30 FM; $40 Associate Member; $55 Non-member

---

Questions?

Contact Lisa at 404-766-1632 or e-mail to lisa@ahqi.com

---
Add to Google Calendar:

Add to Outlook Calendar: iCal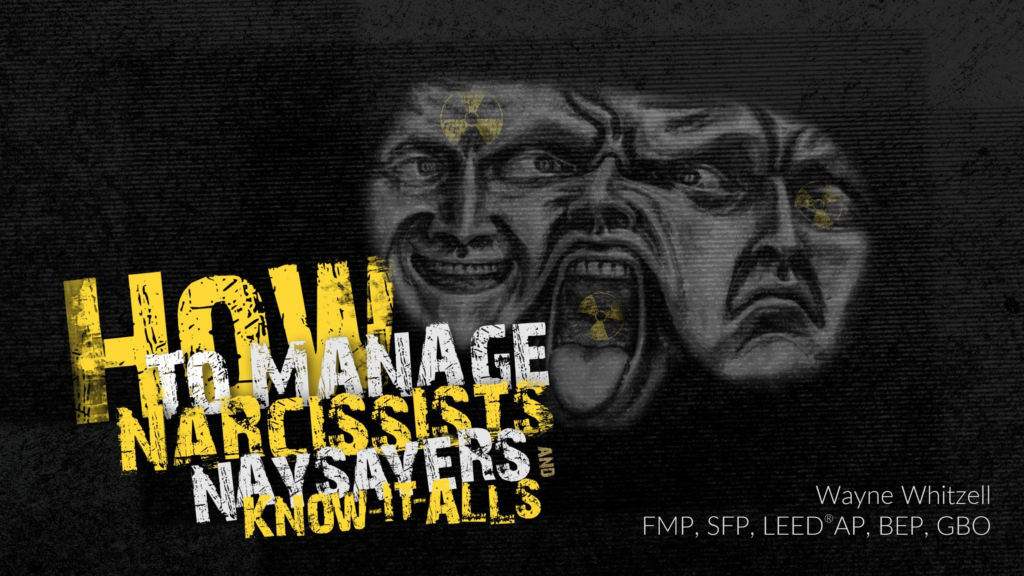 Location:
Inspire Brands
3 Glenlake Pkwy NE, Sandy Springs, Ga 30328
12th Floor Conference Center
Parking is located in 3 Glenlake parking deck. Guests may park in any parking spot that is not 'reserved'. Follow signage to the lobby for registration.
Program: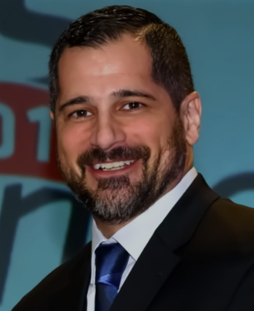 Speaker: Wayne Whitzell, FMP, SFP LEED®AP, BEP, GBO (headshot attached)
Description:
At one time or another, most of us have had the unpleasant experience of working with or working for problematic people. We may have even read a book or attended a session on "Dealing with Difficult People." But, what if you are facing the worst of the worst when it comes to difficult people? We are not talking about the average "Negative Nellies" or "Gary Grumblers." Those two are downright pleasant compared to these personalities. Do you have the skillset to effectively handle such people, or better yet, the techniques to weed out these bad actors during the interview phase? When it comes to destructive personalities in the workplace, Narcissists, Naysayers, and Know-It-Alls are often a chaotic and malignant force that ripples through teams and organizations. Unfortunately, many of us are woefully unprepared for encounters with this group and end up frustrated and bruised, or worse, as a result.
Join Wayne as he provides helpful dossiers for each personality type and show you how to identify these traits early, during the interview process. If you are unfortunate enough to already work with or for one of these individuals, Wayne will give you the strategies to protect yourself and others from their behaviors to reduce turnover, increase team morale, and prevent the costly effects this uniquely devastating trio can inflict on your organization's culture, morale, and talent retention.
Bookings
This event is fully booked.