Date(s):

Wednesday, September 17, 2014


---

Time:

11:30 am - 1:30 pm

---

Location

Maggiano's at Cumberland Mall
1601 Cumberland Mall, SE Atlanta,GA.30339

---

Topic

Generations in the Workforce - September Luncheon


---

Speakers

Kyle Studebaker, Steelcase

---

Cost

$30 members before 9/12; $35 members after 9/12; $45 non-members

---

Questions?

9/12 lisa@ahqi.com, 404-766-1632, ext 25

---
Add to Google Calendar:

Add to Outlook Calendar: iCal
This presentation is approved by IACET for 0.1 CEU's
Generation Y represents the next large group in the workforce. A glance at the North American workforce reveals that more than 50% of its current workers (or 75 million retiring Baby Boomers) will be replaced by Gen Y in the next 10-20 years.
Due to various influencing factors, Gen Y has also grown up quite differently than previous generations. They have different needs and expectations about work and life, which have generated unique perspectives on the changing nature of work and the future of work environments.
Is this a similar trend in emerging global markets and how will GEN Y influence the work and workplace of tomorrow?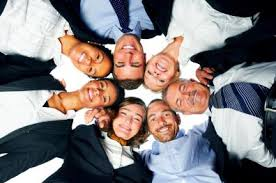 A growing global marketplace and generational shift in the workforce – two unmistakable trends happening in our world today.  So how do we prepare for "Generation Y" in a growing global marketplace?
Join us at Maggiano's on September 17 to gain a stronger understanding of Generation Y in the United States, India and China and how it's affecting our work, workplace, workers and environment.  Presented by Steelcase, this presentation was developed around a year-long research process focused on gaining insights around our changing workforce to help us all prepare for the future workplace.
Learning Objectives:
a. After this course the learner will be able to identify and understand who Gen Y is in the US, India and China
b. The learner will understand the key behaviors and differences between Gen Y in the US, India and China
c. The learner will recognize key shifts in the workplace over the last 10 years
SPEAKER'S BIO:
Kyle Studebaker is a sales representative with Steelcase – an office furniture, technology and architecture manufacturing company.  He is a recent graduate from Davenport University in Grand Rapids, Michigan and moved down to Atlanta two years ago during a transition from marketing to sales while continuing in his career with Steelcase.  He has been in the office industry for nearly 5 years and supports a number of accounts throughout the greater Atlanta area.  He has worked on numerous projects with DeKalb Office to help provide office solutions to clients in Atlanta to have create spaces that help organizations unlock the potential of their people.
Bookings
Bookings are closed for this event.