Ending the Search for Information
Date(s):

Wednesday, June 14, 2023


---

Time:

11:30 am - 1:00 pm

---

Location

Governor's Gun Club Kennesaw, Ga
1005 Cobb Place Blvd NW Kennesaw,GA.

---

Topic

Building Information Systems and Task Automation


---

Speakers

Jeff Twardzik, President and Founder -- Ed Zunzunegui, Chief Customer Officer -- Greg Corey, Product Development Manager -- Sam Peng, SME Facilities

---

Cost

$15 for FM members. $25 FM non member

---

Questions?

Contact Lisa at 404-766-1632 or e-mail to lisa@ahqi.com

---
Add to Google Calendar:

Add to Outlook Calendar: iCal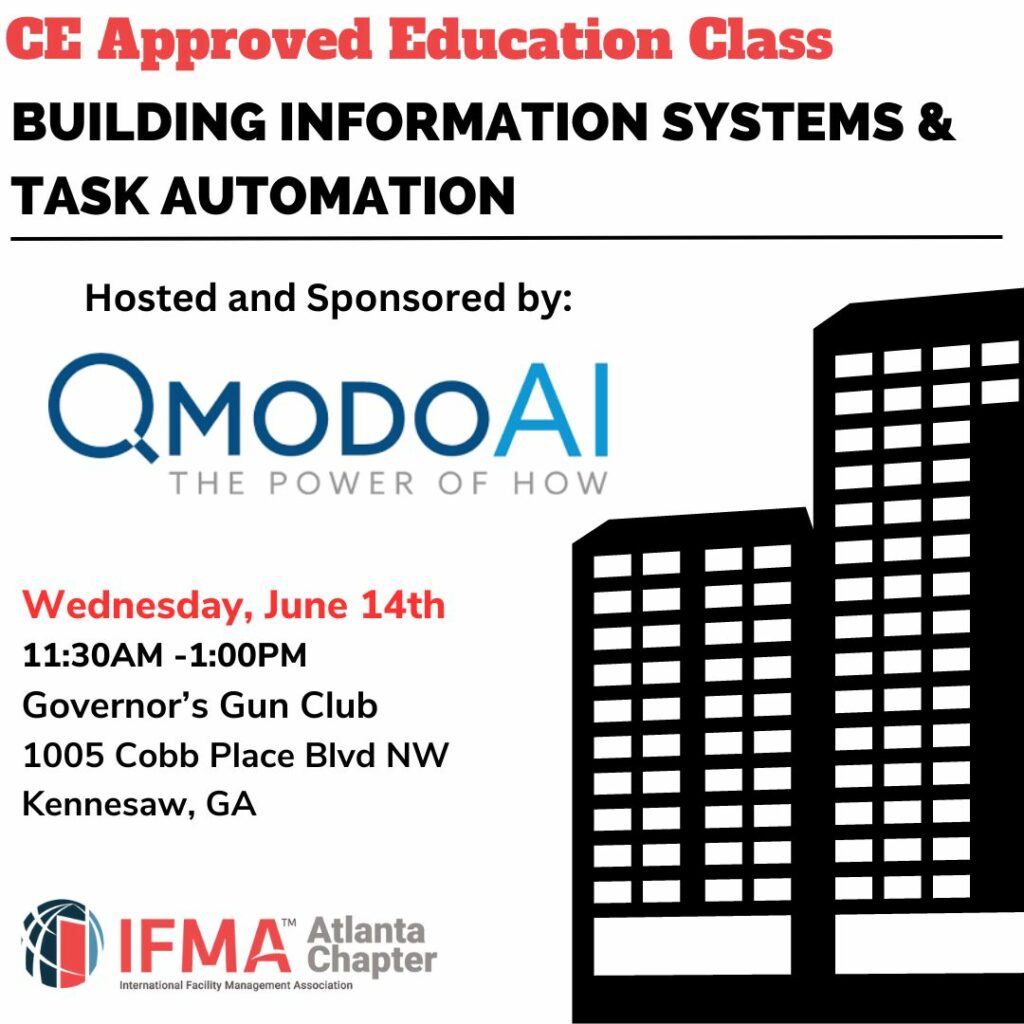 Description:
Access to the information required to operate and maintain a facility has historically been a pain point for property managers and building engineers. We will discuss the various methods for managing building information, examine the impact of the various methods on time and cost, and demonstrate some emerging technologies that facilitate access to building information.  This is a CE approved class.
Bookings
Bookings are closed for this event.