Bourbon 101 Experience – IFMA Atlanta's 1st Educational Social benefitting the IFMA Foundation – THIS EVENT HAS BEEN CANCELED AND WILL BE RESCHEDULED
Date(s):

Thursday, March 19, 2020


---

Time:

4:00 pm - 7:00 pm

---

Location

The Green Room (P1 level of the EY building in Downtown Atlanta)
55 Ivan Allen Jr. Blvd Atlanta,GA.

---

Topic

IFMA Atlanta's 1st Educational Social benefitting the IFMA Foundation


---

Speakers

the Southern Stave Bourbon Society – Joe Pearson, Matt Payne & Ash Mangham

---

Cost

FM's: $25 Associates: $40 Non-Members: $50

---

Questions?

Contact Lisa at 404-766-1632 or e-mail to lisa@ahqi.com

---
Add to Google Calendar:

Add to Outlook Calendar: iCal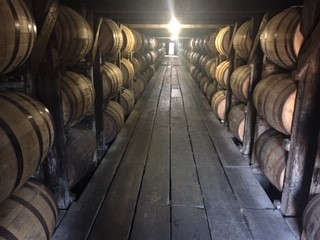 IFMA Atlanta's 1st Educational Social benefitting the IFMA Foundation
Bourbon 101: A celebration of "America's Native Spirit"
Presented by the Southern Stave Bourbon Society 
Bourbon is more American than apple pie and older than baseball. Did you know?
George Washington (yes, the first President of the United States) distilled whiskey
The American Tax system began taxing whiskey to rebuild the U.S. after the Revolutionary War
Bourbon was declared as "America's Native Spirit" by Congress in 1964
Frank Sinatra loved Jack Daniel's Whiskey so much that it was one person's job to ensure he always had it on hand and he was buried with a bottle of Jack
For the first time in history, every living generation is drinking the same drink…bourbon! Learn (and taste) American history and earn CEU credits*. Attendees will have the opportunity to taste multiple bourbons, enjoy great food, win prizes & bid on rare silent auction items! Enjoy a NEAT night for charity and connect with colleagues and friends as you're transported to the Kentucky Bourbon Trail.
"Bourbon heritage is American history. Every phase of American
history is reflected through bourbon history"
Michael Veach (associate curator of Special Collections at the Filson Historical Society)
 Mingle with IFMA Atlanta Past Presidents as this event will honor their legacy and the newly formed Past President Council with all proceeds being donated to the IFMA Foundation.
This event has limited registrations and is a great plus one event so be sure to buy a ticket for a partner, friend or coworker and reserve your spot early. *CEU credits for this event are in process and contingent upon approval
Event Details:
Location: The Green Room (P1 level of the EY building in Downtown Atlanta), 55 Ivan Allen Jr. Blvd, Atlanta, GA 30308
Date: Thursday, March 19th
Time: 4-7 p.m.
Cost:
FM's: $25
Associates: $40
Non-Members: $50
Bookings
This event is fully booked.