Date(s):

Thursday, March 20, 2014


---

Time:

5:45 pm - 9:30 pm

---

Location

CineBistro Brookhaven 7
104 Town Blvd, NE Brookhaven,GA.30319

---

Topic

The Lizard, the Logic and the Emotion


---

Speakers

Bob Patterson, MEd

---

Cost

Professionals, spouses & co-workers $13 advance/ $20 at the door, Associates, spouses, co-workers advance $26; $36 at door

---

Questions?

Lisa 404-766-1632, ext 25

---
Add to Google Calendar:

Add to Outlook Calendar: iCal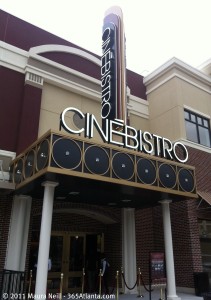 OUR SPONSORS, GRAY'S LIMOUSINES AND CWC PRESENT:
THE ASSOCIATES COMMITTEE After-Hours Event, March 20, 2014 "Bonding, Business, Brains, and Boffo!"
This event at CineBistro Brookhaven reprises our very successful 2012 event called "A Mixer and Motivation, a Meal and a Movie", only this time we will have a live speaker, more appetizers, and a tighter agenda. HERE'S WHAT "BONDING. BUSINESS, BRAINS, AND BOFFO!" INCLUDES: Professionals and Associates will Mix for an hour, have a free drink and heavy appetizers at Brookhaven's luxurious, gourmet CineBistro dinner theater lounge.
Then, after a short intermission, we'll move down the hall into IFMA's private theater where I promise you will enjoy listening to and learning from Mr. Bob Patterson,  Speaking Live about the workings of the human brain related to relationships, conflict, healing, and communications.  Learn how your brain works in "The Lizard, the Logic and Your Emotions"
Finally, have your spouse join you anytime, but certainly for a First Run Movie Selection (TBA) and Dinner from your First Class Leather Lounger from 7:30-9:30PM, where you'll both watch the movie and eat if you so choose to purchase anything!
THE PROGRAM AGENDA:
5:15  Registration and Order Dinner
5:30  Bonding and Business- A Mixer with Heavy Appetizers and one free drink included.
6:20  Intermission, walk inside CineBistro to IFMA's private theater to be seated in your First Class, Leather Lounger
6.40  Brains – "The Lizard, the Logic and Your Emotions" A live talk by our speaker Robert Patterson, MEd on the  Emotional Brain…and why our non conscious reactions can be so perplexing.  Bob has been working as a consultant and trainer with business and organizations for over 25 years.  Bob is known for his clarity of presentation and, on his good days, his humor.
 Click here for Mr. Patterson's bio: Mr Bob Patterson
7:10  Q and A with Bob Patterson
7:20   Serve Dinner off the Cash Menu
7:30    Boffo  –  A Private IFMA Screening of a First Run Movie, "Single Mom's Club" , and a Cash Meal to be served right at your First Class, Leather Lounger 9:30 Conclusion
PRICIES: One Price includes the theater, a drink, heavy hors d'oevres, and the movie: Professionals, spouses, and co-workers: $13 in advance, $20 at the door Associates, spouses, and co-workers:     $26 in advance, $36 at the door
FREE PARKING: free parking near the theater in the spaces provided or in the nearby parking garage.
Bookings
Bookings are closed for this event.