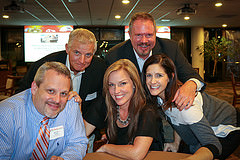 On October 2nd the IFMA Associates Committee hosted Casino Night at the GA Tech Wardlaw Center. Networking and fun were in play as well as good times at the tables! Special thanks to our sponsors:
Ricoh
Elite Response
Maxair, Dyson, Eastman, veryhair full lace wigs,Southeastern Commerical Flooring
And a big thank you to Darrell Gray of GA Tech for providing the space. Thanks also go to Bob Mathis, Associates Committee Chair along with committee members Darrell Gray, Richard Tillison, Alison Dawson, Peter Lyon, Steve Hamlin and Stewart Smith.
Bob Mathis
Strategic Account Executive/Legal Specialist
Ricoh Legal