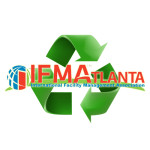 As an IFMA member, you have access to exclusive resources that give you valuable knowledge and help set you apart from fellow FM professionals.
This month, we invite you to access two white papers published by the IFMA Foundation and one How-To Guide published via the Environmental Stewardship and Sustainability Advisory Group (ESS SAG):
"The Business of Green Cleaning"- Green is efforts in undertaking the writing of this report—no longer just an adjective—but rather an adverb representing a course of action for individuals, entire enterprises and providers services. This remarkable publication materialized as a direct result of a need expressed by you, the leaders in the built environment, combined with the drive and passion of a small group of dedicated persons.
"Cut it Out-Save for Today, Build for Tomorrow"- A reference guide for Facility Managers interested in achieving immediate efficiencies AND enhancing their sustainability or 'green' programs.
"Sustainability How-to-Guides Series: Green Buildings Rating Systems"- This guide discusses and compares green building ratings systems in use around the world. Additional guides can be found at www.ifma.org/sustainability
Momentum is growing as more and more companies realize that a well-defined and focused sustainability strategy is beneficial to the bottom line. Today's facility manager needs to be able to clearly communicate the benefits and economic impact of sustainability and energy efficient practices to key stakeholders and decision makers. There is a dramatic need for each of us, and our companies, to care for our environment but it is just as important that we are able to convey how these initiatives can be beneficial to our company's financial success.
Login to your My IFMA account to access the papers