"ATLANTA'S CHOICE" – a searchable specialty spreadsheet by IFMA Atlanta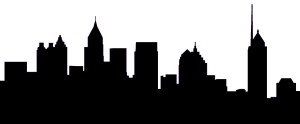 As a professional, how do you easily find a list of ALL the local IFMA Associates who have the product, service, or specialty you want when you're ready to buy and you want to work with local IFMA members, but you're not sure who to buy from?  If you can't search the Associates by specialty on the website and the IFMA Buyer's Guide doesn't have local people.  Who ya' gonna' call?
INTRODUCING:  " ATLANTA'S CHOICE"
IFMA Atlanta has finished our new specialty spreadsheet, and it's been populated with three key specialties that we received from your local IFMA Atlanta Associates.  This information is up to date and a copy of the "ATLANTA'S CHOICE" spreadsheet will be e-mailed to you.   So watch for your Atlanta's Choice spreadsheet in your e-mail.