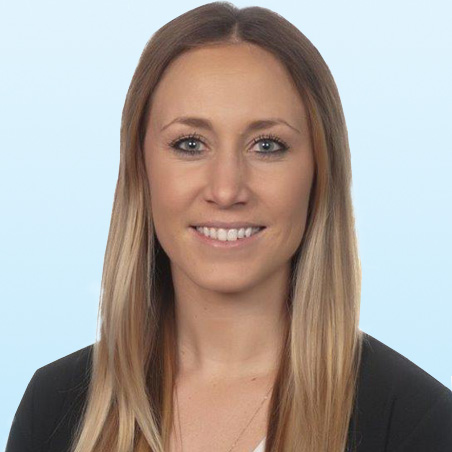 Kelli Leary is a true Georgia Girl, born and raised in the suburbs of Atlanta.   Growing up as the child of divorced parents, Kelli had the best of both worlds.  When she was at her father and step mother's home she had 3 brothers to keep her company yet when at her mom's she was the only child, for Kelli it was a fun dynamic.  Like we said, best of both worlds. Kelli enjoyed playing sports growing up. She played soccer, volleyball, and basketball.  When asked what her favorite child hood memory was she said, "probably playing soccer my senior year of high school. It was bitter sweet!"
Kelli has been in her field of work for almost 5 years.  Her first job was at a candy store.  According to Kelli, "I'd say it was equally as crazy because I gained so much weight in my time there haha!"  Kelli attended UGA and studied Psychology.  "I initially wanted to be a psychologist but could not decide what to specialize in. It wasn't until my senior year that I decided to not pursue my Masters, and hopped into the working world. I still try to use what I learned from this major when working with people every day."
Kelli was motivated by her father enter her career field.  He works on the general construction side of commercial real estate and she always loved what he did and wanted to follow in his footsteps.   Kelli started with Ga Power as a receptionist and worked her way up to her current position as a facility manager.  She feels she got to where she is today "with a lot of trust and guidance from Kelly Furr and Holly Hughes!"
When asked what contributes to her professional success she believes "motivation and drive to make a difference. I think that this motivator contributes to the personnel, reporting, and operations of this business. There is always an opportunity to make a difference."  Kelli believes in the philosophy "This is the beginning of a new day. You have been given this day to use as you will. You can waste it or use it for good. What you do today is important because you are exchanging a day of your life for it. When tomorrow comes, this day will be gone forever; in its place is something that you have left behind. Let it be something good." She reads this motivation every morning at her desk.  Kelli also strives to live out Colossians 3:23, "Whatever you do, work at it with all of your heart."  She said Colossians 3:23 "reminds me daily why I do what I do and to be successful in any venture put in front of me."
The greatest challenge Kelli has faced in her career thus far is learning how to manage different personalities.  According to Kelli, "I love the psychology behind the process which keeps it fun for me, but it is still challenging and ever evolving."   "Managing the 5% of difficult personalities that cause headaches really add a challenging layer to an already busy schedule," has been the most challenging aspect of Kelli's job.   There is no such thing as a "typical day" in Kelli's industry.  Her attempts at making a to-do list are often derailed early in the day by new priorities. Her schedule is ever-changing, that's part of what she loves about her job.  She never has the same day twice… from managing a team of 10 people, to digging into reports, and implementing new operational efficiencies onsite.  Kelli enjoys completing or implementing a new initiative onsite. "I love to see a happy client/customer.  When I'm able to make my client look good to their leader, my job is complete!"  When asked what her biggest pet peeve is Kelli said, "Ongoing emails when a simple phone call will do 😊!"
Kelli currently resides in Buckhead.  She is engaged and is getting married in March in Savannah.  Her and her fiancé have two boxers that currently make up their happy little family.  The furthest place Kelli has ever visited is Puta Cana, Dominican Republic.  However, her favorite place to vacation is Savannah, GA.  In her spare time Kelli loves being active and trying all the new gyms that Atlanta has to offer.  Her and her fiancé also spend a ton of time with their boxer boys at their local dog park.
When asked if given the chance, who would you like to be for one day, Kelli said "no one else."  Kelli loves her life and wouldn't trade it.  When asked what one thing not many people many not know about you is Kelli told us "I'm a learned extrovert. I'd much rather be quiet and always hated initiating conversations growing up. I taught myself to be extroverted and still challenge myself with it daily. I even hop in the front seat of Uber's just to make a new friend and try to change someone's day for the better!"
Kelli is a member of both IFMA and BOMA.  Kelli says she has met so many successful people in the industry through IFMA that she can reach out to for advice.  Those relationships she has made in IFMA have been especially helpful being only 2 years into a management role.  When asked why IFMA Kelli said, "Colliers Facility Solutions is really trying to focus on our facility based SME's. I've decided to get my CFM through IFMA versus the "norm" of getting my RPA through BOMA."  Thank you Kelli for being an integral part of IFMA and good luck on your CFM.  We can't wait to congratulate you on the accomplishment.