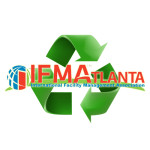 Upcoming local events:
Southface
Check the Southface Calendar for education opportunities.
USGBC
High Performance Healthy Schools Leadership Recognition Luncheon
When: 03 Feb 2016, 11:30 AM – 2:00 PM
Location: Georgia State Capitol – Floyd Room, James H. "Sloppy" Floyd Building, 20th Floor of the West Tower, 200 Piedmont Ave SE, Atlanta, GA
Urban Green
Urban Green is excited to announce the 2016 EBie Awards! Now in its fifth year, the EBie Awards are a national juried competition that honors individuals and teams who have made great strides in improving environmental building performance. 2016 promises to be the biggest EBies yet!
2016 EBie Awards Key Dates
Call for Entries Opens: January 6, 2016
Call for Entries Closes: April 4, 2016
Finalists Announced: May 4, 2016
EBie Awards in NYC: June 20, 2016
For more information contact:
Christopher Halfnight
EBie Awards Project Lead
Urban Green Council