Video Message From The President – August 2018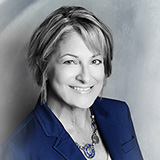 CLICK ON THE IMAGE ABOVE TO PLAY THE VIDEO MESSAGE.
Below is a transcript of the President's Message
Welcome back everyone. Just wanted to give you an update on everything that is going on.
First, we relaunched our Business Partner program last week, and we are very excited that the program is almost sold out. It was great to see new companies signing on to support the Chapter as Business Partners. And I want all of our Business Partners to know how thankful and appreciative we are for your support of our chapter. You are the life and soul of us and what keeps us going as a Chapter.  So thank you very much. I'm looking forward to a very exciting year with all of you.
The next event that is coming up will be our Quarterly Luncheon Program on Wednesday, August 15 at The Fox Theater.  There will be a New Member Orientation at 12 noon for all new members who have joined the Chapter this year. You will meet our Executive Board as well as our Committee Chairs and Vice Chairs. We hope we can help you become more involved and integrated into the Chapter. Then our luncheon will begin at 12:30pm. Our guest speaker will be from The Fox, and will be speaking to us on how The Fox transformed an historical space into contemporary use. Following lunch, we will be touring the brand new Marquee Club.
On Friday, August 17th, our Facility Managers will be touring the brand new  Comcast offices at Battery Park. This is for Facility Managers only along with our Business Partner sponsors. If you are a Facility Manager and have not signed up for this tour yet, do so quickly as these spaces sell out very fast.
September 12-13 are Advocacy Days in Washington DC. We are sending two representatives this year on behalf of IFMA Atlanta, however, if you would like to go and be a part of these two very important days, anyone can attend.
If you have not signed up for World Workplace yet, remember that it will be in Charlotte this year…close to home. WWP is October 2-5, and on Thursday, October 4, IFMA Atlanta will be hosting our Annual WWP Hospitality Suite. We hope you will join us and network with other Facility Managers as well as our Chapter's Business Partners. As always, we will have cocktails, food, and lots of fun.
Thursday, September 13, the Associates Committee will be hosting our first Social Event of our New Fiscal Year at the brand new K1 Speed Indoor Go-Kart Track. We will have a fun evening of competing against one another with the TOP WINNER being awarded a Porsche Driving Experience courtesy of Jason Long, owner of JM Flooring.
I leave you with Please Get Involved. Volunteer on a Committee…come to our Luncheon Programs…attend Tours…come to our Social Events. Become a TRUE part of our Chapter.