Dear Members and Friends,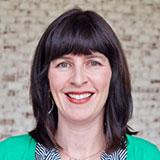 Welcome to IFMA Atlanta!
I am thrilled to have the opportunity to serve as President of the Atlanta Chapter of the International Facility Management Association this year. I was first introduced to this amazing community in 2015 by an Associate Member who invited me to a luncheon. Until that day I had no idea that such an organization existed for the kind of work I was doing. Since that time, being a part of this organization has had a positive impact on my professional development and helped me to give something back to the field we all enjoy so much.
Here you will find the resources you need to help you in your daily work and career – connection with your fellow Facility Managers and industry professionals, access to educational and training opportunities, and so much more.
The best way to make the most of your membership is to join one of our committees. IFMA Committee members do the true work of accomplishing our mission and you will not find a more dedicated or FUN group to work with! You can learn more about our committees here. Please contact a committee chair if you'd like to join or have any questions.
On behalf of the Executive Committee, we look forward to meeting both new and returning members. Please do not hesitate to reach out to me at any time during the year with questions, comments, or concerns.  We are so happy to have you as part of the IFMA community!
Best,
Laura Hammond