Dear Fellow IFMA Members: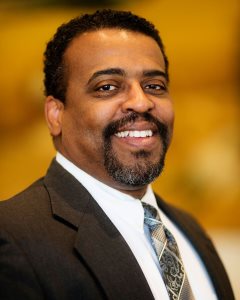 Dear Members and Constituents,
Facility Management continues to be a necessary and thriving profession around the world.   The rest of the world is recognizing how important facility management is with the challenges of COVID-19, accessibility, flexibility, resiliency, and strategic alignment.  IFMA Atlanta continues with its great legacy of education, empower, and connect.   That means that we continue to dedicate ourselves to making sure that we provide opportunities for each of you to be successful.
We will be the global standard and resource for facility management.
We will advance the professional discipline of facility management not only in Atlanta but worldwide.
We believe that people come first.
We are committed to enable, empower, and equip facility management professionals.
Will provide training and knowledge sharing to support safe, sustainable and resilient workplaces focused on achieving the organizational goals.
We are committed to advancing the industry by conducting all of our activities in accordance with our core values as stewards of the built environment.
We will provide opportunities to connect.
To get the most from your membership, we invite you to engage and participate as much as possible.   See the Atlanta Chapter's committee section on the website.  You can sign up for a committee through the website.  If you are not a member, become a member.  Please take advantage of the professional development opportunities with certifications and training.  If you need sourcing for your day-to-day work, some excellent business partners are listed in our buyer's guide and work with us throughout the year.   Check the calendar of events regularly to find your place to get connected.
Finally, through our membership to IFMA, we are linked with facility management professionals around the world.   See the international website at www.ifma.org.   There are tons of resources to assist you in your business and professional goals.   I encourage to you to use as much as possible of the resources available to you through your membership with IFMA Atlanta Chapters.   I look forward to meeting each of you in the near future.
Sincerely,
Dr. Charles. F. Marshall, CEM, CEA, PMP, FEE, CLEP, EcoDistrict AP
President
IFMA Atlanta Chapter