Letter from the President – May 2017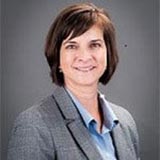 I sincerely hope that you did not miss the 2017 Spring Classic.  I was a little concerned about the weather, but it turned out to be a beautiful day with 18 holes of food, drink and a lot of fun.  Of course, we had golf, along with some tennis, a wine tour and some folks who tested their artistic ability at the Hospitality Tent sponsored by Mayberry Electric.  We also added a new item this year which was a silent auction that featured some great golf items along with movie and music memorabilia.   I know that everyone is busy, but if you get a chance take advantage of these social events.  It's a great way to relax and enjoy all the IFMA has to offer.
Below is a list of upcoming tours for Facility Managers.  As usual, the April 28th tour of the IT Center Coca Cola as SunTrust Plaza was another sell out.  Make sure you are marking you calendars for these events.   These tours are no longer a well-kept secret.  We are working to provide our FM's with more opportunities to visit some great locations, but seating is limited and sign up is on a first come, first serve basis.
August 25 –  Tour of Cox Enterprises HQ
Here are the tours that are confirmed and we will send out registration links as soon as we get all the details.
September 15 – State Farm regional offices – Perimeter – MARK YOUR CALENDAR
On May 5th, we will have a special morning meeting.  The topic for this meeting is "Aware, Alert, Prepared! Preparing for Emergencies & Cyber Crimes."  Industry experts from the FBI and other specialists will share critical information on recent events and instruct attendees' on how to be prepared in a technology complicated era. This session will cover active shooters, cyber security and other critical components. You will leave this session more aware, alert and prepared to safeguard the visible and invisible assets of your company. Click on the link below and check out the first-class list of panelists that we have scheduled.  This was initially an FM only event, but because of the popularity of the topic we have opened it up for everyone.  This meeting is also approved for CFM and CEU credits.
Click here to register for the May 5th meeting:  May Program
Click below to review the Speaker Bios:
Chris Wise, Invictus Consulting, LLC.
Dan Stephens, Invictus Consulting, LLC.
Michael F. D. Anaya, Supervisory Special Agent (CY-2)
As I mentioned in the last newsletter, the Board is preparing for our annual Strategic Planning Meeting.  This two-day event gives us an opportunity to lay the ground work for the upcoming year.  If you have any suggestions, please contact me or Joe Pearson.
Finally, I saved the best for last.  On June 16th, we have another social event planned which will be a boat cruise of Lake Lanier.  This will be a relaxing event put on by our Associate's Committee.  Yes, Debi Gilbert and her crew have been at it again.  It sounds redundant, but mark your calendar now and plan on coming out to have some fun.